Woke Disney Suffers Its Biggest Loss Yet – Their New CEO Could Announce Thousands of Pink Slips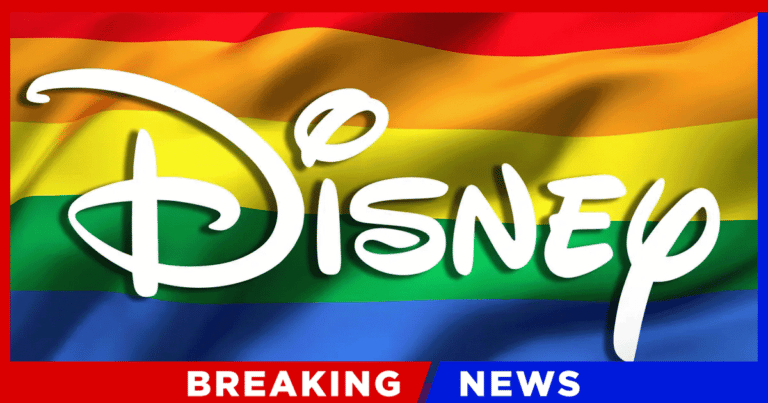 What's Happening:
Over the last few years, we've seen the Walt Disney Company move further and further left. We always knew the biggest company in Hollywood was run by liberals. But now, they are not even trying to pretend that they share our values and beliefs.
The company has gone all-woke, pushing far-left ideas in all its movies, TV shows, and games. This is true even for content targeting young children. As you can imagine, Americans are saying enough is enough. And the company suffered massive losses last year. Now, their CEO is forced to do something nobody thought possible.
From Breitbart:
Executives are expecting CEO Bob Iger to announce drastic cost cuts —  including layoffs that could number in the thousands — when the company reports quarterly earnings on Wednesday, according to a Business Insider report. The cuts come amid Iger's ongoing corporate restructuring following a disastrous 2022 that saw company profits tank and its stock plummet 44 percent.
Nobody, in a million years, would have thought a company as strong and large as Disney would have to make layoffs. Have they ever had to do this in their decades of existence? Not that I know of.
But not only will Iger announce layoffs, but layoffs in the thousands. Disney lost billions last year, with its stock dropping by a staggering 44%. This is not a coincidence. Over the last few years, Disney has taken beloved franchises, like Marvel and Star Wars, and exploited them to push far-left politics.
And Americans are tuning out. Their big streaming service, Disney+, alone lost a billion dollars. Some of their recent movies tanked at the box office. Now, they have to do the unthinkable and fire thousands of employees.
This didn't have to happen. Disney could have rejected the woke politics and stuck to making great content Americans of all backgrounds love. They stuck to that formula for over 80 years–why the heck change it now?
The only silver lining is that one of its biggest stockholders, pro-Trump billionaire Nelson Peltz, is angling to join the board. Peltz owns over 9 million Disney shares and he wants to replace Michael Froman, a Clinton and Obama hack.
If a conservative-minded person joins Disney's board, maybe the company can be saved? Perhaps Peltz can be the voice of reason, as Disney's deranged executives try to push transgenderism onto babies?
We don't know for sure. But if Disney keeps losing money, it might not be around much longer.
Key Takeaways:
Woke Disney is looking to lay off 1000s of employees, according to a new report.
This comes after a terrible 2022, in which the company lost billions.
Disney has been losing money ever since it started pushing woke politics.
Source: Breitbart