Hours After Disney Claims Woke Snow White is Fake – They're Forced to Confess the Truth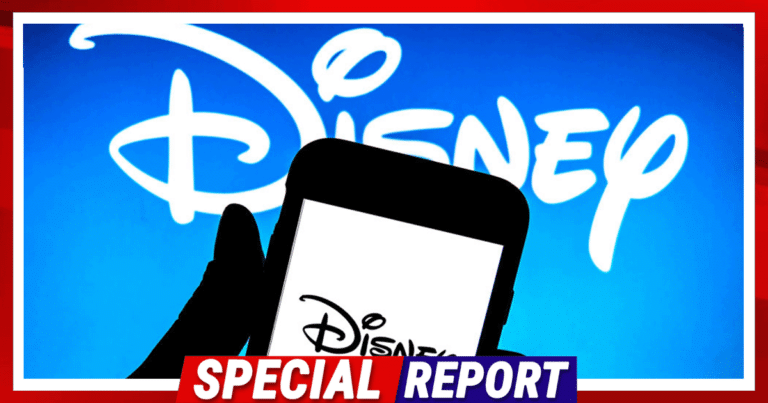 What's Happening:
You've probably heard all about Disney's recent struggles.
The company is losing money hand over fist. They've laid off thousands and are mulling making even more drastic cuts, and their CEO is even considering getting rid of its TV properties, just to stop the bleeding. But we all know why the biggest Hollywood company is falling apart.
They have become hopelessly woke.
Americans might have assumed the company would have, by now, learned the error of its ways. Shouldn't Disney wake up and end projects that are pushing left-wing, progressive politics? Get back to stories Americans love, without all the liberal nonsense?
Nope! In fact, the latest news reveals that it's getting even worse!
From Daily Wire:
Daily Wire host Matt Walsh went viral over the weekend after Disney admitted that the images reportedly leaked from the live-action "Snow White" remake are genuine after the company initially appeared to deny it.

Walsh tweeted on Sunday to his 2.3 million followers a headline from A.V. Club, which read, "Disney now says those 'Snow White' photos are simply 'not official.'"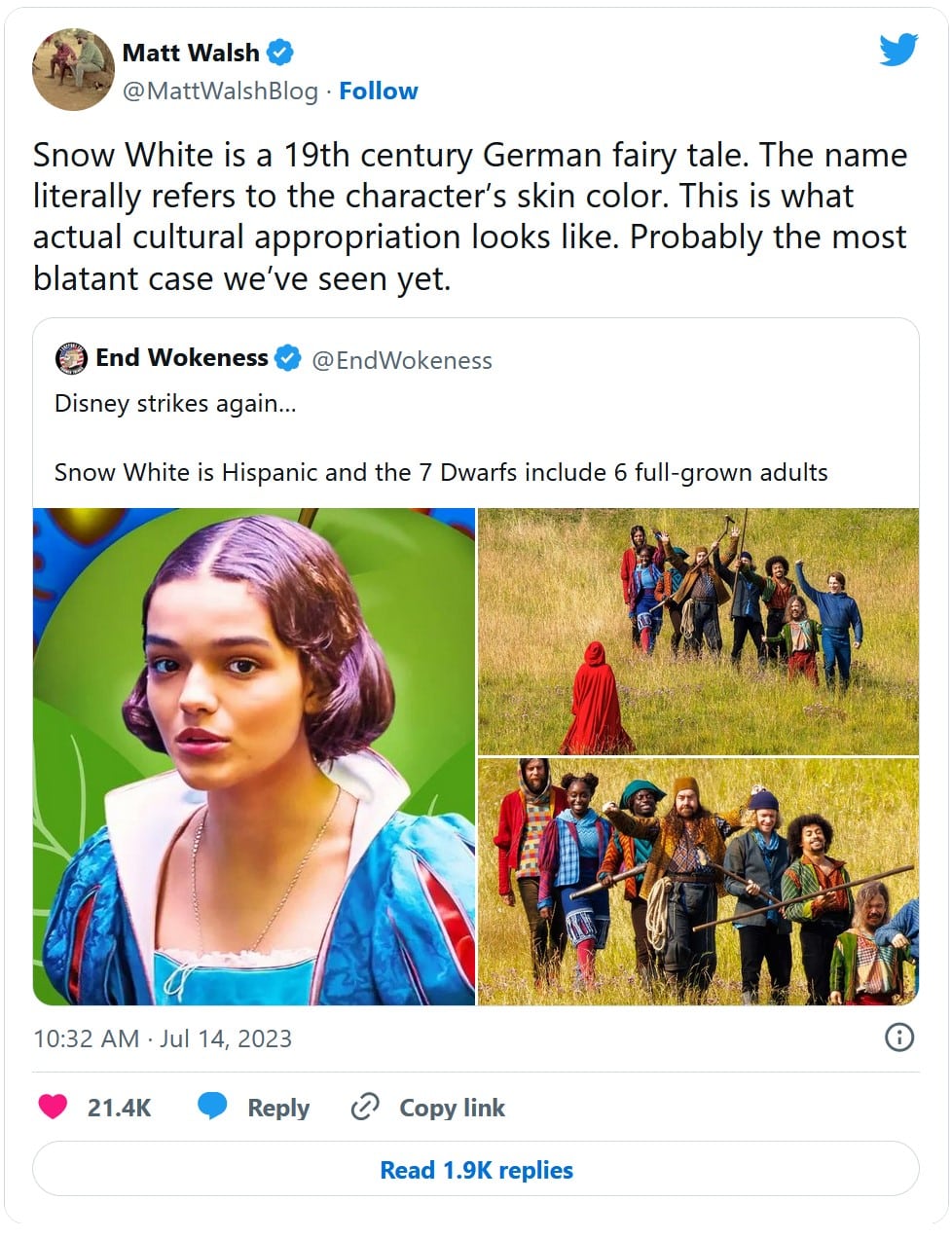 This is pretty ridiculous. Over the weekend, photos leaked from Disney's latest cash-grab, I mean, their latest live-action remake of a classic film. Years ago, they made billions with their remake of Beauty and the Beast and Cinderella.
More recently, however, they've bombed with "progressive" versions of Aladdin and The Little Mermaid, recasting famous roles with black actors instead of white ones. The leaked photos of the Snow White remake reveal they cast a Hispanic woman to play Snow White–literally a white character.
And they couldn't even bother to cast all dwarf actors to play the seven dwarfs. What the heck?
Liberal outlets like the Daily Beast rushed to protect Disney, spreading the claim that the photos were fake. But less than a day later, Disney confirmed that they were real, just not official. So… Disney is making a horrible remake with race-swapped characters to appease the radical left?
I can already predict the Box Office results: bomb.
Keep in mind, Disney has lost over $900 million on their last 8 big-budget movie releases. They are no longer a hit-making company, but a bomb factory. All of this is because these movies are loaded with woke content that is turning off Americans.
Does anyone really want to watch a progressive Snow White? The story is anti-feminist in every way possible (a prince saves a princess, hello!). But Disney is not done ruining every last piece of our beloved, cultural heritage. They ruined Marvel, Star Wars, The Little Mermaid, Mickey Mouse, and Snow White.
How much money do they have to lose before they figure out we don't want this?
Key Takeaways:
Leaked pictures revealed Disney is making a "woke" Snow White remake.
The company initially denied the photos were really; later, they admitted they were.
Disney has lost billions of dollars in recent years due to its woke programming.
Source: Daily Wire