Woke Disney's Nightmare Gets Even Worse – They Just Suffered a Catastrophic Loss at the Box Office with their Darling Avatar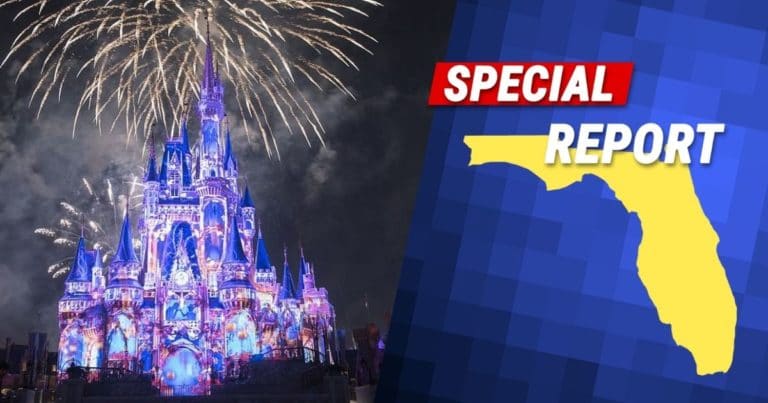 The Walt Disney Co. is nearing the end of one of its worst years on record. Their long and storied history typically doesn't include years where their stock plummets over 40 percent.
They've scrambled to revive the struggling business, and this includes firing CEO Bob Chapek and bringing back former CEO Bob Iger.
But if they keep producing box office bombs, Disney could be in for a massive fall.
While the economy suffered in 2022 and certainly had an impact on Disney's bottom line, many critics point toward the corporation's embracing of "woke" ideology as a cause for the downturn.
This has caused many American parents to become disillusioned with Disney, as many have said they won't be giving them their business anymore.
Now, we learn that even Disney's supposed blockbuster – Avatar: The Way of Water – isn't able to reverse the company's diving fortune.
From Breitbart:
The Walt Disney Co. is facing a box-office disaster as the new Avatar sequel plunged 58 percent in its second weekend of domestic release — a huge drop-off considering the first Avatar only declined 2 percent in its second weekend back in 2009.
The anticipated sequel only managed to bring in $56 million for its second weekend, which marks a significant 58.2% decline.
As a note, bad weather in certain parts of the country probably kept a lot of people home. However, the trend for Avatar seems to be clear — it's trending downward, and it could wind up in the red.
At this point, the movie has brought in about $280M in the U.S. That seems like a high number but it's actually a slow start for such a massive film.
And while it has grossed over $881M worldwide, the movie's budget ($460M) combined with marketing costs means Way of the Water would have to gross between $1.5B and $2B just to break even.
At this point, that may not happen. And if it does, it probably won't be a big money-maker at all.
The film fared particularly poorly in China; the first movie brought in over $200M in that country, but the follow-up effort only brought in about half what it was expected to on opening weekend ($57M).
Disney's stock is likely going to see its worst yearly performance since 1974, which throws the corporation's future into question.
It's highly unlikely that they'll go out of business – massive companies of this size have numerous ways of fighting financial woes – but it certainly makes a statement: the consumers aren't happy with Disney right now.
That's a message they can't ignore for much longer, it would seem.
Key Takeaways:
Disney's blockbuster Avatar: Way of the Water fell over 58% in its second weekend.
The movie isn't on track to be a big money-maker; in fact, it has a ways to go before it breaks even.
Many consumers blame Disney's "woke" agenda for these financial struggles.
Source: Breitbart