2024 Candidate Drops Hammer on Trump Indictment – And Biden's DOJ Gets Smashed to Pieces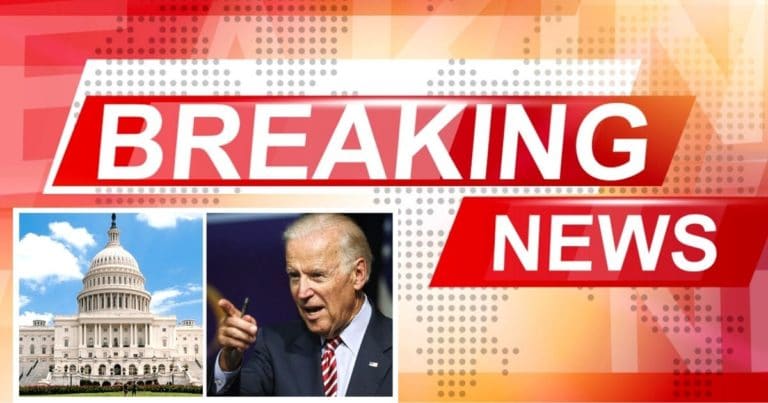 What's Happening:
Once again, Americans have to sit back and watch a DOJ run by a Democrat indict his biggest rival. We learned that the federal government is indicting Trump, again. This time, they are pushing what appears to be a debunked claim that Trump tried to overthrow the 2020 Election results. Democrats have been trying to convince Americans that Trump did this for over 2 years, but have seemingly failed to do so.
Republicans are, as you can imagine, outraged over this news. How many times are Democrats going to indict Trump over wild claims and speculation? Are they really so afraid of Trump's return that they'd turn our justice system into a circus? Republicans are so sick of this, that even one of Trump's 2024 rivals is turning the screws on Biden's DOJ.
From The Post Millennial:
Republican presidential candidate Vivek Ramaswamy announced a lawsuit against President Joe Biden's Justice Department and filed a Freedom of Information Act (FOIA) records request to gain information regarding the recent indictments of former President Donald Trump.
Woah. Vivek Ramaswamy is going to bat for Donald Trump with a lawsuit against the DOJ and a FOIA request. The Republican said that he is trying to bring "accountability" to Biden's DOJ. The FOIA request is aimed at uncovering details on these seemingly endless indictments against President Trump by Democrats.
Ramaswamy stated that these indictments "selectively omit relevant facts and law," noting "the corrupt federal police won't stop until they've achieved their mission: eliminate Trump."
It is notable that Ramaswamy is doing this and not someone within Congress. He's not doing this to advance his own political agenda. If he's successful, it might end up helping Trump win the nomination, perhaps the election. If he was a Congress member, the left might say he's doing this to help his position in D.C.
But the fact that someone trying to beat Trump in the primaries is trying to expose the left's agenda should raise alarms for America. These indictments are so shocking, so egregious, that even one of Trump's rivals is disgusted. And he's taking such great steps, going as far as to sue the DOJ, to end the left's scheme.
It's hard not to think Democrats are doing this simply to undermine the 2024 Election. You better believe they wouldn't be doing this, had Trump simply retired after 2020. Does anyone think they are indicting him, again and again, for justice's sake?
Give me a break.
Key Takeaways:
GOP presidential candidate Vivek Ramaswamy has sued the DOJ over their Trump indictments.
He has also filed a FOIA request to uncover details on these near-endless indictments.
Democrats have indicted Trump a third time, with a possible fourth coming soon.
Source: The Post Millennial