Donald And Melania's Halloween Celebration – The White House Decorations Look Amazing
Donald and Melania Trump are a classy First Couple.
They always look great no matter where they go, and they honor America and its great traditions.
That's why it's fun to watch them celebrate the holidays. We can't wait to see what Melania has planned for Christmas this year!
But before Thanksgiving and Christmas, we've got Halloween … and these days, it's good fun for all ages.
This year, the Trumps unveiled a fantastic Halloween 2019 theme:
They had the White House decorated in streamers of orange and black, and hundreds of fresh pumpkins.
They even had creepy black tree decorations "growing" on the White House columns.
As I said, the Trumps love to go all out with our holidays!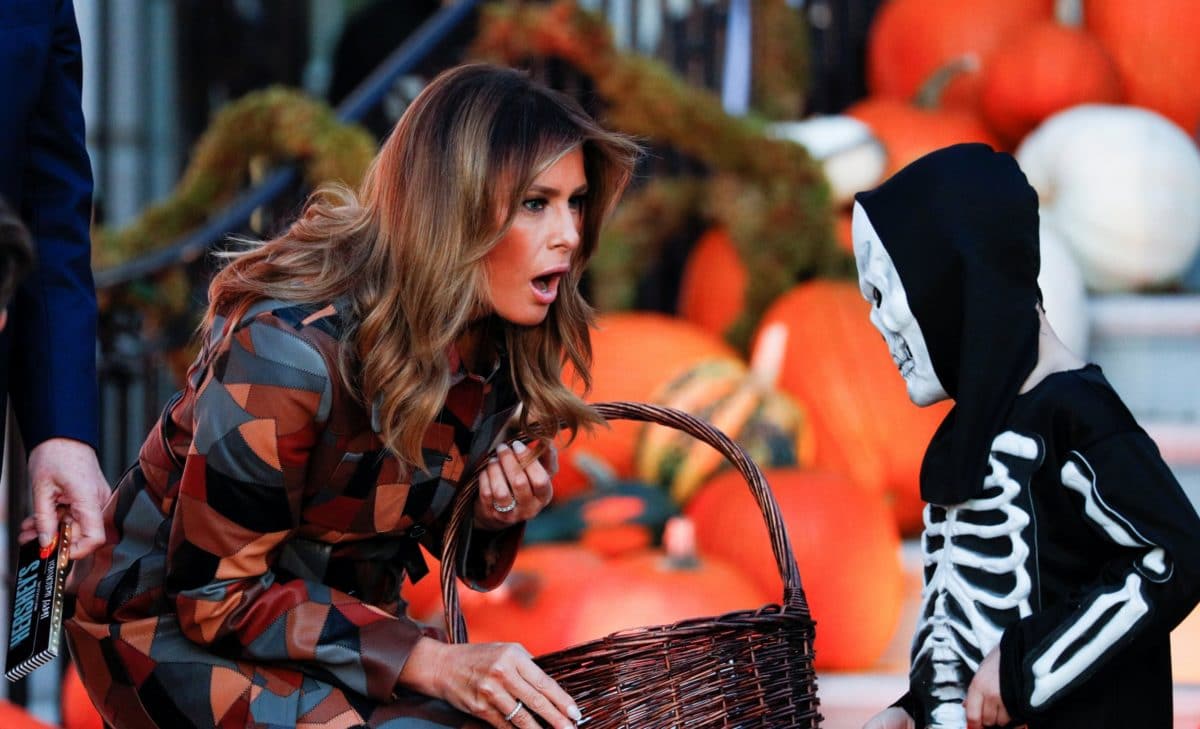 There was even Halloween music, with violins playing renditions of "Thriller" and the theme from "Harry Potter."
But perhaps best of all were the kids.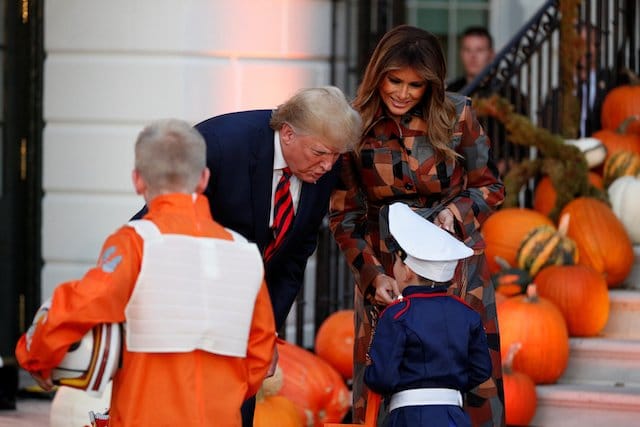 They came dressed up as soldiers, dinosaurs, and firefighters, and we love to see children representing our nation's heroes!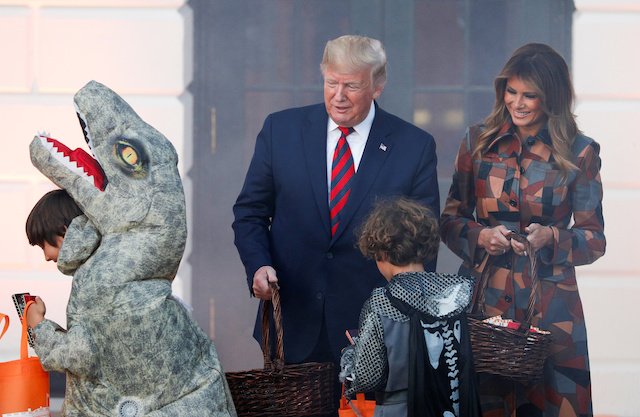 Donald and Melania handed out chocolate bars to these Halloween-loving kids, smiling the entire time.
Obviously, the First Couple enjoys interacting with citizens and especially with children, and I bet these kids loved it, too.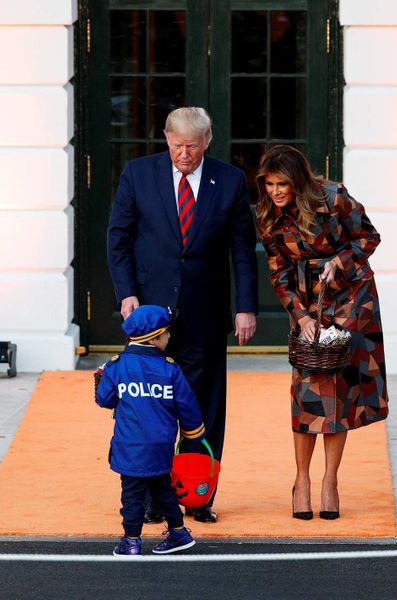 It's a treat to see Donald and Melania being the kind hearted role models they really are, isn't it?
Next up: Thanksgiving. The White House is going to look incredible for that, guaranteed!
SHARE to spread these uplifting pictures of Halloween 2019 at the White House!
Source: The Daily Caller