Before Trump Kicks Off Daytona 500, Melania Leaves The Crowd Staring With A Stylish Ensemble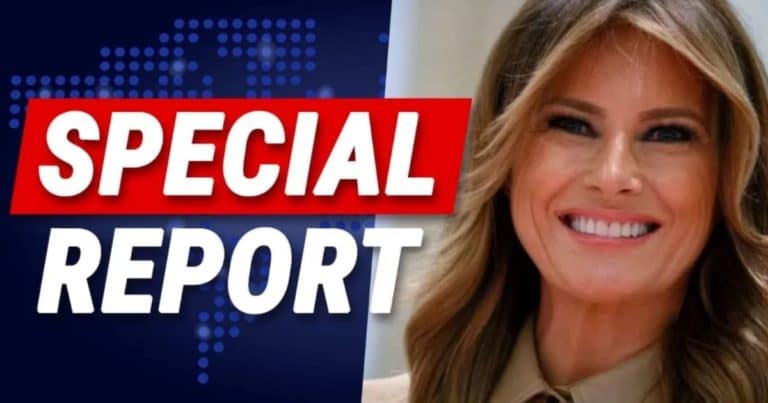 The First Lady has an amazing gift:
She can look fantastic in every outfit any designer can create. She'd look good wearing an old sweatshirt and sweatpants.
Yes, with her unparalleled grace and charm, Melania Trump can pull off any ensemble.
But when she wears something particularly stunning, just about everyone – even some Democrats, I bet! – takes notice.
That was the case at the Daytona 500, where Mrs. Trump dazzled the thousands of onlookers.
Just before her husband opened the race with a lap around the track in the presidential limo (nicknamed "The Beast"), FLOTUS dropped jaws in the stadium.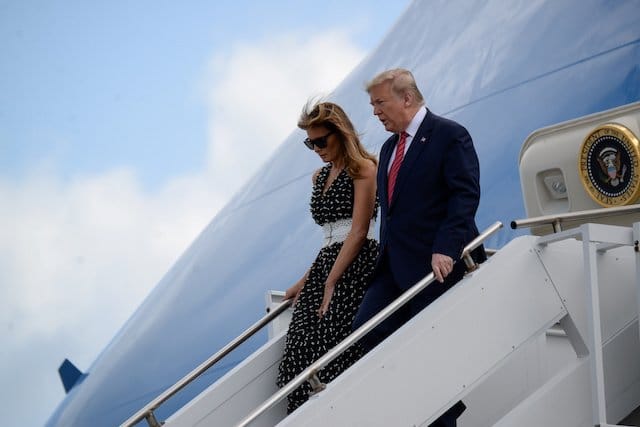 She sported a beautiful black-and-white polka dot sundress … and as usual, it was quite becoming.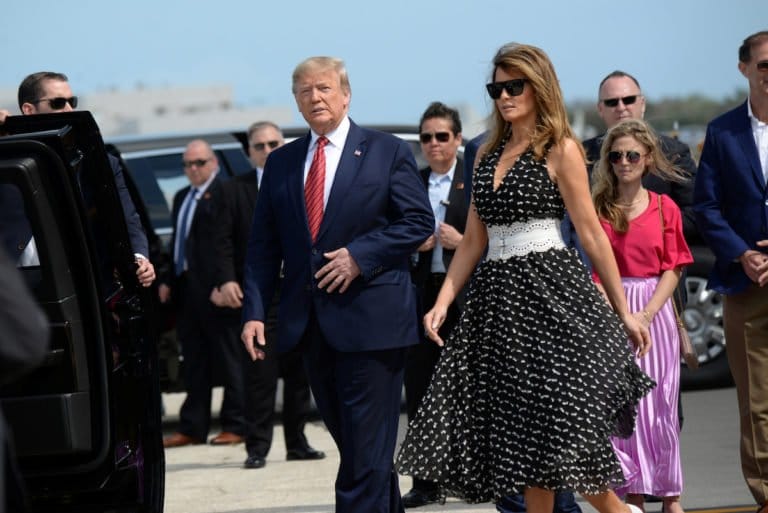 Melania drew stares from the second she stepped outside of Air Force One, in fact.
When Mrs. Trump exited the plane, her dress caught everyone's attention!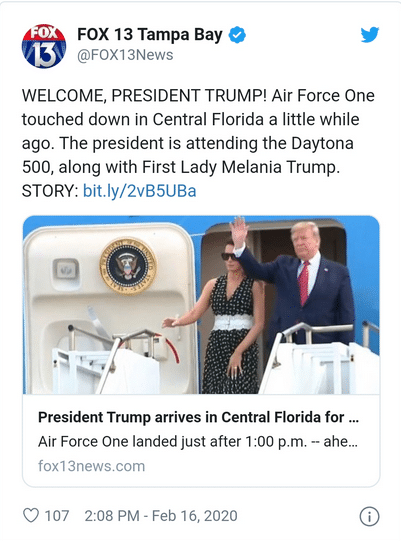 The President usually looks handsome in those great power suits, but it's tough to outshine Melania.
She completed the sunny outfit with a wide white leather belt and her patented high heels.
Nobody looks better in heels than FLOTUS, don't you agree?
And these two really make a fantastic-looking couple, don't they? I mean, they just complement each other so well.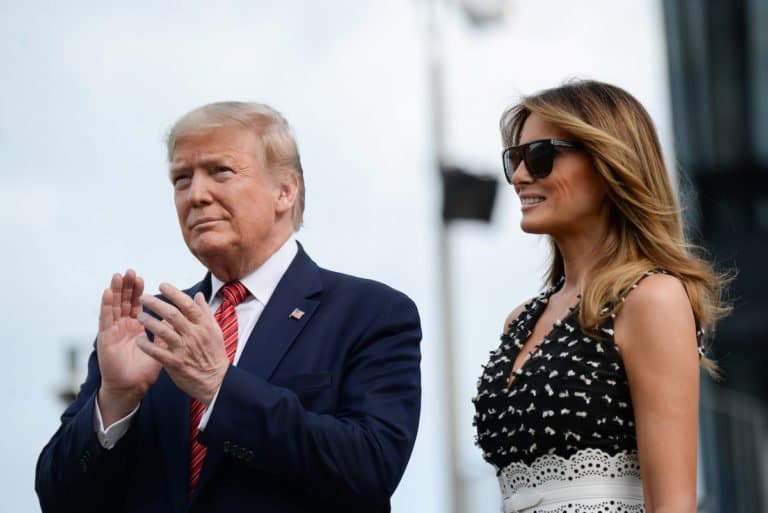 I can't wait to see what Melania wears for other events during 2020 … she's bound to select some incredible clothing!
One could argue that Jackie O is Mrs. Trump's closest competition in the "Most Fashionable FLOTUS Ever" category. And that's fair.
But Melania might become the most stylish First Lady in American history.
What do you think, fellow patriots?
SHARE if you just love what Melania Trump wore to the Daytona 500!
Source: The Daily Caller