Trump Just Turned the Tables on Democrats – For Donald's Second Term, He Announces Major Changes to Justice Department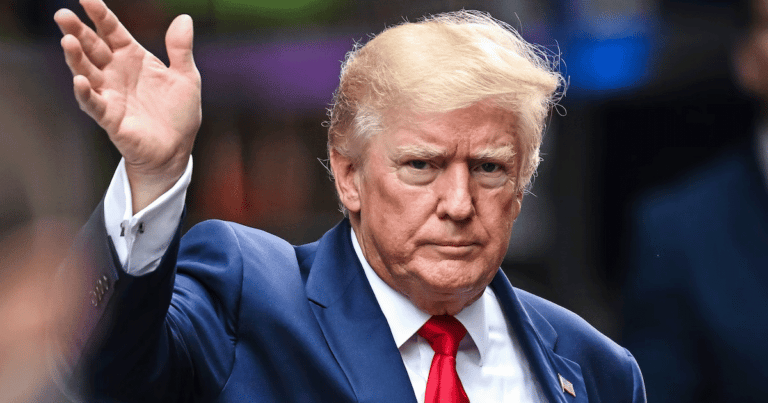 What's Happening:
It's no secret that Joe Biden and his Democrats have neglected surging crime in blue cities. But it's not just that they are neglecting it. It's their own policies that have helped crime get out of control. Far-left Democrats have ended cash bail and put criminals back on the streets. They defunded police departments, leaving entire communities in danger.
Donald Trump struck back in a new campaign video. In it, he laid out his plan to restore law and order to the country. In his second term, he plans on using the Department of Justice to end this tidal wave of crime that's sweeping the country. And he plans to turn the tables on Democrats in blue cities.
From The Post Millennial:
Former President Donald Trump unveiled his new plan to stop "out-of-control crime and keep all Americans safe" in a video released on Monday…

Trump said he will "take on the radical Marxist prosecutors who have abolished cash bail and refuse to charge criminals. President Trump will direct the DOJ to open civil rights investigations into radical leftist prosecutor's officers, such as those in Chicago, Los Angeles, and San Francisco to determine whether they have illegally engaged in race-based law enforcement."
Woah. Trump promised a variety of steps to end the surge of rising crime in America. Among his plans was a vow to use the DOJ to go after major liberal cities for civil rights violations. He specifically called out big Democrat-run places like Chicago, Los Angeles, and San Francisco.
Talk about turning the tables! Trump essentially accused these Democrats cities of violating civil rights laws by engaging in "race-based law enforcement." What does that mean? Usually, the DOJ enforces civil rights laws when someone commits a crime against a person over race.
But Trump seems to believe that local police departments violated civil rights laws when they engaged in race-based law enforcement. This could mean "woke" police departments refusing to arrest or prosecute someone because they are a minority. And other leftist policies that are preventing police from enforcing the law, over fears of looking racist.
It's no secret that whenever a cop shoots a black person, these days, the media invokes a riot. Many blue cities have taken steps to cripple cops from doing their jobs, to avoid looking like they are targeting black Americans. But these extreme measures are allowing crime to flourish and tying cops' hands.
If Trump returns to office, he will use the power of the federal government to root out policies that are clear violations of federal, civil rights laws. That could bring about the end of the anti-police, pro-criminal policies infesting our major cities.
Key Takeaways:
Trump laid out his plan to support law and order in a campaign video.
The former president vowed to go after gangs and drug runners
He also vowed to investigate blue cities that are guilty of violating civil rights laws.
Source: The Post Millennial