Donald Plays His Trump Card On Joe's Speech – He Accuses Biden Of Being 'Very Ungracious' For Giving Him No Credit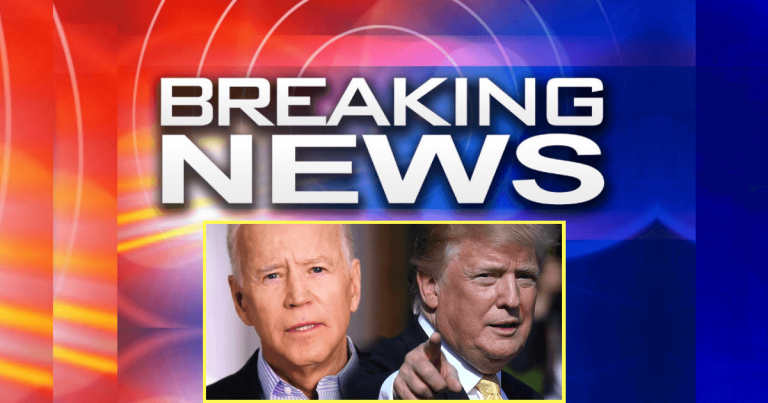 What's Happening:
So, Joe gave his big speech last night. And the media machine is trying to spin it as positively as possible.
But from what we've seen from online reactions, many Americans who watched it did not approve.
Perhaps it's because they don't want Biden to spend our money. Or maybe it was because Biden, as usual, struggled to communicate.
But perhaps many Americans are agreeing with Donald Trump. Biden claims he inherited a terrible situation and had to fix it.
So, Trump laid into him good and hard.
From IJR:
Former President Donald Trump is railing against the Biden administration, saying they are taking credit for the COVID-19 vaccine rollout…

"Obviously they're very ungracious people. I did the vaccine. They like to take the vaccine. But even the fake news isn't giving them credit for that. We did the vaccine, saved tens of millions of lives throughout the world by coming up with a vaccine."
Last night was not the first time Biden claimed he inherited a mess from the Trump administration. Previously, he even seemed to suggest there was "no" vaccine available when he entered office.
(By that time, millions of Americans had already been vaccinated under Trump, including Joe Biden himself.)
Once again, Biden claimed that the vaccines and the rollout were all done under his watch, seemingly trying to rewrite recent history.
Trump slammed the Biden administration, saying they were very "ungracious" for what he did for the country.
All of us can think back to 2020. At the height of the pandemic, President Trump was promising a vaccine by the end of the year.
Many critics, including so-called experts, said it couldn't be done. Most Democrats said that Trump would never get a vaccine ready.
Instead, Trump was able to ensure we had three viable vaccines to roll out.
Is Biden so dishonest that he'd expect us to believe none of that happened? As if he magically produced a vaccine just seconds after entering the White House?
If it weren't for Trump, we'd might not have a vaccine today.
Who do you give credit to: Biden or Trump?
Key Takeaways:
Donald Trump slammed Biden for taking credit for the vaccines.
Trump said the administration is being very "ungracious" over his contributions.
Trump spearheaded a program that got three vaccines ready in under a year.
Source: IJR