New Economy Prediction Sends Democrats Into A Panic, Shakes Up The 2020 Election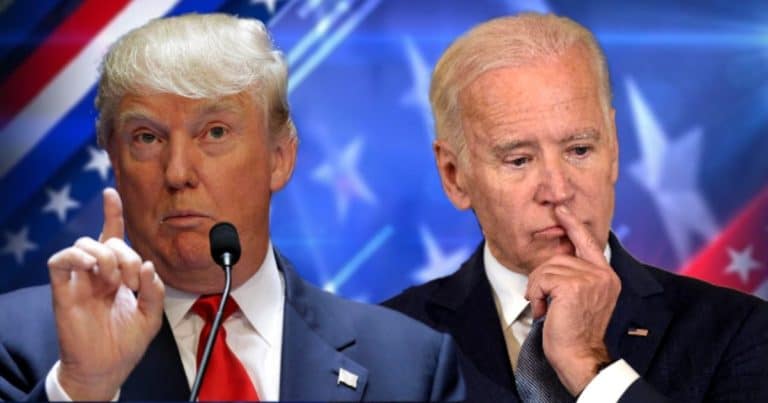 Democrats appear to be hoping the pandemic will ruin Trump's chances at re-election. With the economy slammed, they think Americans will blame the president.
That could be the very reason Democrat governors have been so reluctant to reopen their states. Would they really harm their economies to influence the election?
Well, states are reopening and economists are watching the current trends. And one of Obama's top economic adviser is offering a sobering prediction… for Democrats.
From Daily Wire:
Democrats are reportedly panicking over an election scenario prediction by Harvard professor Jason Furman, a top economist in the Obama administration, who said last month that the United States is about to the see the "best economic data" in its history.
Wow. Harvard professor and former economist for Obama said that we might see the "best economic data" in America's history.
Democrats are in a panic because it appears that as the lockdowns end, the economy is coming back to life. This might mean their hopes at ousting Donald Trump are in serious jeopardy.
Our Take:
Come on, let's be honest. Democrats were dancing in circles over COVID-19. They had been hoping for a recession for years, knowing it could hurt Trump.
With the government-mandated shutdowns, millions of people were put out of work. It seems liberals were hoping that trend would continue all the way into November.
But there was one big thing they overlooked: the economic slump was temporary.
Trump and his administration put our economy "on hold" so to speak, to address the pandemic.
All the policies and circumstances that made us strong over the last few years didn't go away. It was only a matter of time before they sprung back into place, as the lockdowns lifted.
America is still fertile soil to plant a business in. Trump's regulation and tax cuts didn't go away. Nor did private citizens' eagerness to earn money.
Also consider the fact that after months of forced lockdowns, Americans are super eager to get back to normal.
In fact, you could say that they are more eager than ever before to get back to work and spend cash.
Economists are already seeing signs of recovery… and it hasn't been a month since most states reopened.
How will things look at the end of June? At the end of August?
Seems like Democrats have plenty of things to worry about.
SHARE if you will vote for Trump in a landslide.
Source: Daily Wire