Elderly Woman Grills Kamala Harris – Crushes Her "Socialist Lie" That Everyone Is Paying For Healthcare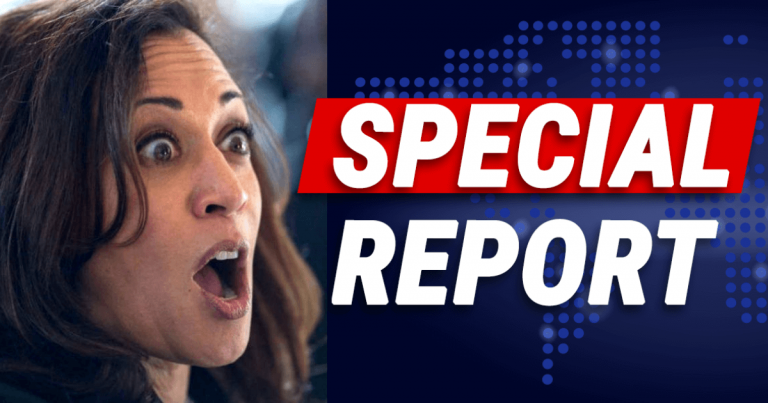 Kamala just wanted a photo-op – but she never saw this brave senior coming!
Kamala Harris is fighting over 20 Democrats to get a shot at Trump in 2020 – but it looks like she can't even win over a common-sense senior.
She can't promise an economy better than Trump's—so she's pushing the Left's agenda for socialized medicine.
Harris is one of the biggest supporters of eliminating your private health insurance and replacing with government-funded (meaning: taxpayer-funded) health care.
She visited a nursing home in Iowa to get support from the biggest voter demographic in the country.
But one elderly woman wasn't bamboozled by this Democrat. And she nailed Harris for her socialist plans.
You've got to watch this woman take Kamala and her socialist lies down!
From Daily Wire:
An elderly woman living in a nursing home blasted Democrat presidential candidate Sen. Kamala Harris (CA) over her health care plan on Monday during a campaign stop at the Bickford Senior Living Center in Muscatine, Iowa.
Wow, this is so great. Obviously, Harris wanted a nice, sweet photo op with these seniors.
She hoped these nursing home residents would smile and nod for the cameras.
She definitely wasn't expecting what this elderly woman had to say.
This woman asked Harris who was going to pay for her socialist health plan.
Harris, unlike Bernie, admitted that "we're going to pay for it." Meaning this "free" healthcare would cost American taxpayers trillions.
Harris tried to skirt that issue by claiming "right now, we're all paying for health care for everyone."
This woman refused to accept that line, by saying "No we're not." She's 100% correct.
Americans work hard to afford healthcare for their families. It's not perfect, but it's far better than what Harris wants.
She wants to tax Americans into oblivion to pay for the health care of people who refuse to work and for non-citizens. She wants YOU to pay for the health care of people who are in this country illegally.
(And the millions more that will come because of this program.)
This elderly lady wasn't going to be tricked by the left's socialist promises. This member of the Greatest Generation refuses to see her great country fall to socialism.
And neither should we.
SHARE to show your friends how socialist Kamala got burned!
Source: Daily Wire