Election Poll Spells Disaster For 2024 Democrats – Nearly 80 Percent Of Republicans Want To See Trump Run Again In 2024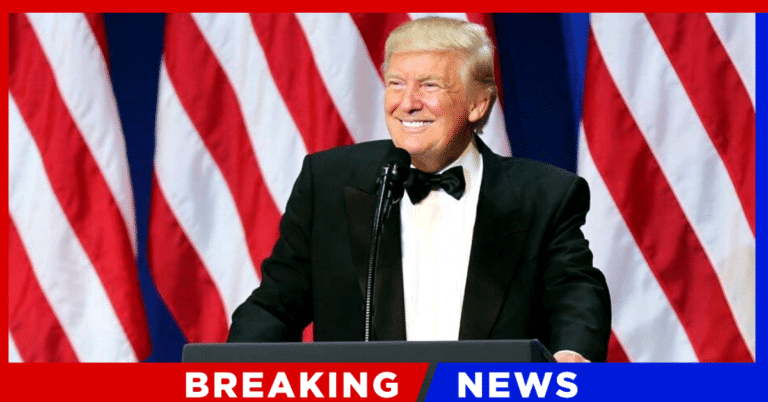 What's Happening:
It seems that Democrats are really eager to make sure Donald Trump doesn't come back. But everything we've seen isn't turning up in their favor. Trump hasn't announced a campaign yet, but Republicans are making their voices heard.
Since leaving office, we've seen an endless line of polls coming out on who Republicans want to run. It seems like pollsters keep making these surveys, hoping to find one that fits their narrative. But no matter what they do, the results are still the same.
The latest one will have Democrat strategists up all night.
From The Hill:
Nearly 80 percent of Republicans want to see former President Trump wage a third White House bid in 2024, according to a new Quinnipiac University survey released Tuesday…

The poll underscores the stubborn support Trump enjoys among the GOP base, backing that may be growing. Sixty-six percent of Republicans said in the same poll in May that Trump should run for the White House in three years.
You can see the frustration in the liberal media, even in this report. Support from Trump continues to grow, even after he's left office. In fact, support for the 45th president continues to grow, as Biden continues to fail.
It's pretty hilarious to see liberals almost pull out their hair watching Trump's popularity rise. But we shouldn't be surprised. Biden claimed to be a better president than Trump, but all he's done is fail on nearly every issue.
When Trump was president, the economy was booming. The border was secure and jobs were flooding back into the country. There was peace in the Middle East and our enemies were on the run. Even during the crisis of last year, we were seeing a V-shaped recovering.
All that ended, when Joe Biden stumbled into the White House this year. He reversed every sensible and successful policy Trump had, pushing his own policies decided by Bernie Sanders' radical bloc. It has led to one fire after another.
Why wouldn't Republicans want Trump back to fix all this? Did the establishment really think we'd side with Liz Cheney?
Trump hasn't yet announced his 2024 plans, but we clearly what Republicans hope he'll do. And many more Americans with them.
Key Takeaways:
A new poll reveals 80% of Republicans want Trump to run in 2024.
The 45th president's support has only grown over 2021.
Americans have watched Joe Biden fail on nearly every issue.
Source: The Hill