Trump Goes After Biden In Election Video – Major PAC Just Pulled The Mask Off Joe's First Four Months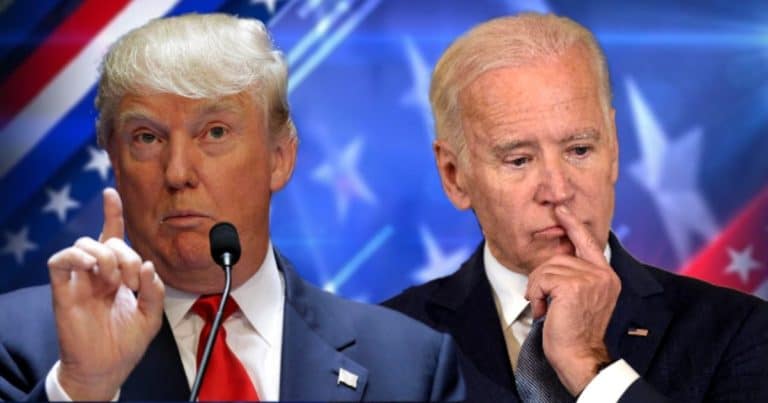 What's Happening:
Soon after Donald Trump left the White House, Democrats sought to silence him for good.
But as usual, they are failing spectacularly!
It's clear that Trump doesn't need social media to get his message across.
And as Biden continues to fail the American people, Trump is on hand to call him out on it.
His PAC recently released a powerful video that unloads the painful facts of Biden's already-doomed legacy.
From Twitter:
New message from Trump.
New message from Trump. pic.twitter.com/2SLTjNh3Fg

— Kambree (@KamVTV) June 8, 2021
Boom. Trump's video pulls no punches as he calls out the major failures of the Biden administration.
Biden promised to be a "better" president than Trump. Yet in just his first six months in office, he's been a disaster.
Trump paid special attention to the crisis on the border and many jobs Biden has already cost the country. Not to mention Biden's plan to raise spending and increase taxes.
The video then shifts to what Trump is doing at this time. No, he's not announcing his candidacy (yet). Instead, he is calling on all Americans to support America-First leaders in the next election.
Trump has vowed to help the GOP retake Congress in the 2022 elections. But he doesn't want the same, tired RINOs stinking up D.C.
He is determined to support candidates who will put Americans ahead of special interest groups, globalists, and the corrupt swamp.
It's safe to say that this video will make the rounds online, reaching millions of viewers. Democrats will be upset, but they know they have little to stop it.
What do you think of Trump's new video?
Key Takeaways:
Trump's PAC released a new video criticizing Biden's early failures in office.
He hammered Biden for the border crisis, lost jobs, and planned tax increases.
The video ends by urging Americans to vote for America-First candidates.
Source: Twitter