Report: Every GOP and Democrat Path to Senate Majority Revealed – There Are Multiple Ways for R's to Seize Control of the Senate, Only One For D's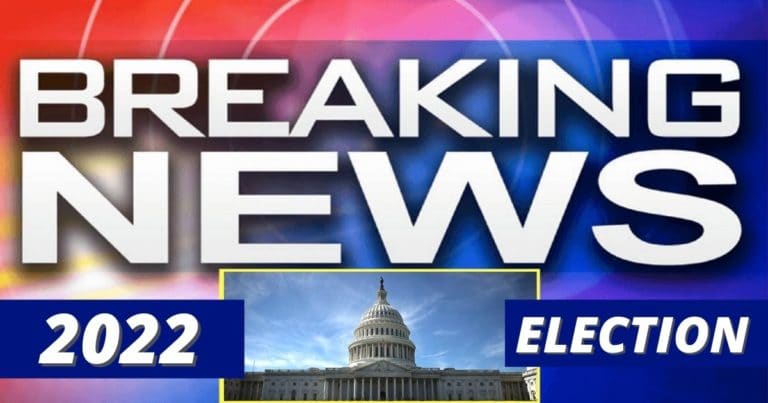 What's Happening:
Most experts agree that Republicans will retake the House this midterm cycle. But what about the Senate? The upper chamber only has 100 seats. And the current 50/50 split means even a single flipped seat could decide the majority.
Here is how Democrats could take the majority.
From The Hill:
The heart of the Democratic path to retain the Senate runs through the Battle Born State, where Sen. Catherine Cortez Masto (D) is running for reelection against former state Attorney General Adam Laxalt (R)…

Another Democratic incumbent, Sen. Raphael Warnock, is in a tough race against Republican Herschel Walker, who so far has survived a series of controversies…

If Democrats lose one of the previously listed races, a win by Lt. Gov. John Fetterman (D) over Republican Mehmet Oz is absolutely necessary if the party is going to keep hold of power in the upper chamber.
If Republicans want to take the Senate, this is how they have to do it.
From The Hill:
Republicans have made no bones about it: The likelihood of them winning the majority does not happen without a victory in the Keystone State, where Republican Mehmet Oz is running neck and neck against Lt. Gov. John Fetterman (D)…

Republicans long viewed Nevada as their best pickup opportunity on the 2022 map.

That view has not changed as former state Attorney General Adam Laxalt (R) has held a slim polling lead over Sen. Catherine Cortez Masto (D)…

If Republicans lose either Nevada or Pennsylvania, they still have a path to a majority in Georgia, where Republican Herschel Walker is battling Sen. Raphael Warnock (D).
But Republicans could pull out unexpected victories in states like New Hampshire and Arizona. If Republicans fail to win in hotly contested Pennsylvania or Georgia, wins in these other two states would secure their majority.
Although that seemed unlikely a few months ago, it is possible today. New Hampshire's Maggie Hassan is facing tough re-election odds as she's struggled in recent weeks. And Republican candidate Blake Masters has closed the gap on Arizona's Mark Kelly–a moderate who has been hurt by Biden's open border policy.
But several key states are critical for both parties: Pennsylvania, Nevada, and Georgia. Republicans will be watching these Senate races closely. And they will have to be ready to fight hard if "irregularities" or delayed counting jeopardizes a clear victory.
It all comes down to, though, who gets out and votes and who doesn't.
Key Takeaway:
Democrats and Republicans will need to win PA, NV, and GA to secure the Senate.
Republicans can also flip the Senate if they win close races in New Hampshire and Arizona.
Several key races in these states will determine who controls the Senate next year.