Ex-Google Employee Spills All The Beans – "They Want to Make Sure President Trump Loses 2020 Election"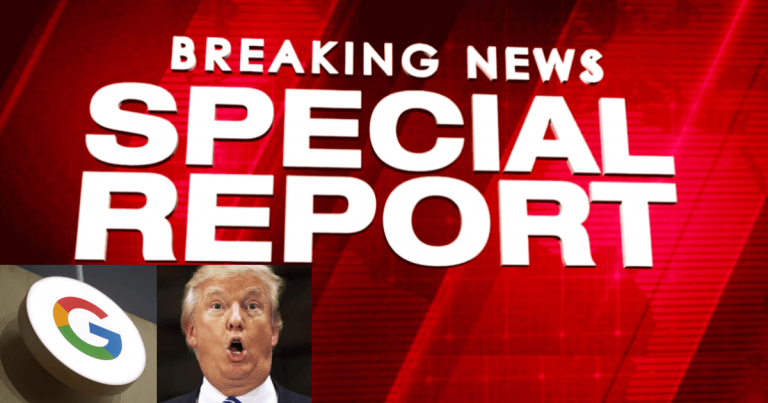 Now America knows exactly what Google is trying to do…
Ever since Donald Trump was elected, big tech companies have been accused of suppressing conservative views.
There have been multiple pieces of evidence confirming this bias; even employees of corporations like Facebook and Twitter have spilled the beans.
These companies have come under fire from politicians and other business leaders alike, and for good reason.
From deleted pages on Facebook to shadow banning on Twitter, conservatives believe they've felt the pinch.
And now, according to a former employee, it seems Google is guilty of going after right-wing free speech.
According to him, they're actively working behind the scenes to stop Trump from winning in 2020.
Via Fox News:
"A former Google engineer who claims he has been blacklisted by the tech giant for his conservative views said he believes the company will try to influence the outcome of the 2020 presidential election."
Kevin Cernekee went on "Fox & Friends" added that when Trump won in 2016, "Google executives went on stage right away and cried."
But that's not the worst part.
The worst part is that they vowed it would never happen again … which means they would actively attempt to sway American opinion.
Cernekee confirmed that Google opted to "ramp up the censorship" in order to ensure Trump gets booted out next year.
Don't forget: Google has a massive amount of power and control.
And Cernekee – along with many other whistleblowers – claim the company grabs user info to "build psychological profiles."
That's downright frightening.
Turns out, the company's liberal bent is hurting their own staff, as Cernekee said they were "mistreating" all their conservative employees.
He tried to stand up to that censorship and what happened? He received an official warning.
That's right, he was warned about standing up for free speech … then he got fired in 2018.
Google claims they fired him because Cernekee "misused" company equipment, but he staunchly maintains his innocence. And he adds:
"They are very biased. There is bias at every level of the organization…there are a lot of activists working for Google…

and if you disagree with them even one iota, they will come after you, they'll target you, they'll make you an example."
We've heard this before. It's not like Cernekee is the only former big tech employee to tell the truth.
And he's worried that given Google's gigantic reach and influence, they could indeed hurt Trump's chances come 2020.
That's why Cernekee said "President Trump needs to know there are a lot of potential whistleblowers" at the big tech companies.
If they come forward, maybe we can finally get some investigations rolling into Google and other companies.
It needs to happen, too, because we cannot allow companies with such power to dictate how a country is run. THAT can't happen.
SHARE if you think Google should be investigated for censoring conservative views!
Source: Fox News