After Donald Sideswipes FBI Director – The Man Now Admits His FBI Unlawfully Spied on Trump Adviser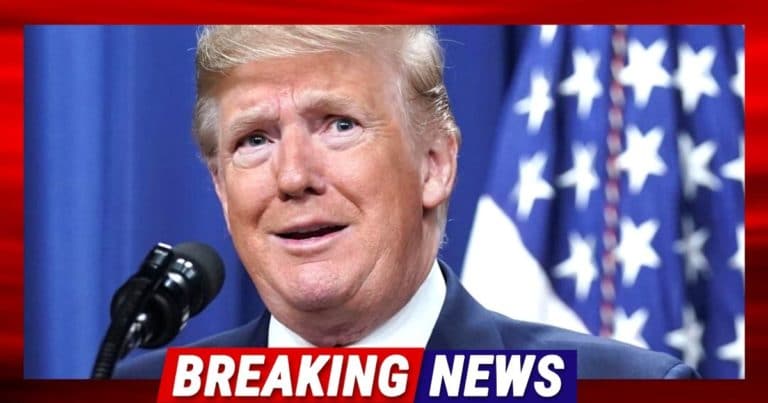 President Trump has battled the D.C. swamp since day one of his presidency.
We think he's done a heroic job, but the swamp runs deep.
His campaign had to deal with the FBI's attempts to spy on him. Trump has called out the current FBI head for not doing enough to investigate this scandal.
It looks like Trump's words worked, because Wray just admitted something, stunning the country.
From Daily Wire:
After publicly insisting that the FBI had not unfairly targeted the Trump campaign in its surveilling of Trump adviser Carter Page — prompting a sharp rebuke from President Trump — Wray reportedly acknowledged Wednesday that the FBI engaged in "illegal surveillance with respect to at least several of these FISA applications because there was no probable cause or proper predication."
After claiming otherwise, FBI head Wray admitted before the House that the FBI engaged in unlawful surveillance of the Trump campaign.
It looks like the FBI, under Obama, used the dossier to acquire FISA warrants on Trump. They spied on Carter Page, a Trump staffer.
Recently, the IG report seemed to show that the FBI had no right to acquire these warrants because they hid from the court the fact they were using the dossier.
Now Wray seems to have admitted the FBI was wrong because there was no probable cause or proper predication.
That means the FBI should not have been monitoring Carter Page, because there was no sign of wrongdoing.
Police can only investigate someone, and get a warrant, because of "probable cause." That means there has to be smoke before they can look for a fire.
But it looks like Wray is admitting there was no smoke. That lends credibility to what many believe was an effort by Obama's FBI to interfere with Trump's campaign.
Does this prove what many Trump supporters have said, that the FBI was trying to take down Trump before the election (and after)?
Wray's admission is important, but it's really only the beginning.  We must know the facts.
Why isn't the FBI facing the music?
Why aren't the old leaders—like Comey—being investigated?
The current head admitted what the FBI did at the time was unlawful. Doesn't that mean something, anymore?
SHARE if you want the swamp held accountable for spying on Trump!
Source: Daily Wire