After FBI Director Tries To Dodge Jim Jordan – The Lion Of The House Takes Matters Into His Own Hands, Sets Up Pientka Interview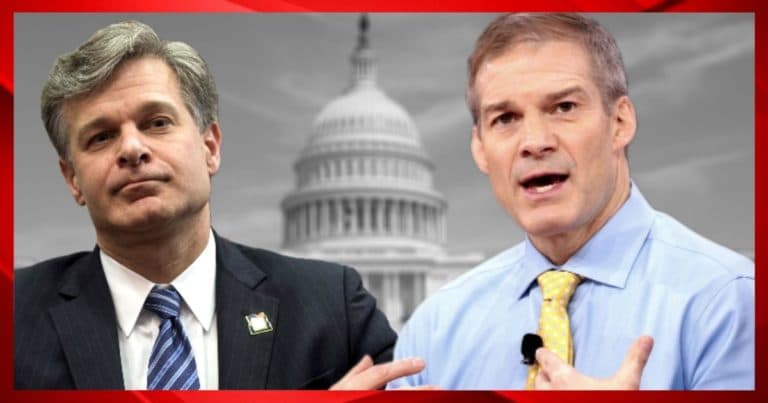 Jim Jordan and other Republicans are pushing hard to get to the bottom of Obamagate. They are shaking all the trees to discover the truth of the Flynn investigation.
But it looks like the FBI director refuses to respond to his requests.
So Jordan, the Lion of the House, is taking matters into his own hands.
From Fox News:
"Because Director Wray has declined to respond to our request, we are forced to write to you directly," Jordan and Johnson wrote in an extraordinary letter to FBI agent Joe Pientka, who participated in the unusual January 24, 2017 White House interview that led to Flynn's prosecution for one count of making false statements to the FBI. The lawmakers requested Pientka sit for a transcribed interview with the Judiciary Committee.
Woah. Jim Jordan is demanding where Director Wray has been—in a letter sent to Joe Pientka.
Jordan wants answers from the current head of the FBI. Yet, throughout all the bombshells coming out these few weeks, Wray has been MIA.
Rep. Jordan requested information from the FBI director, but Wray has refused to answer him.
Now, Jordan is directly going to Pientka. You might remember that name. He was one of the FBI agents that questioned Flynn—which led to Flynn's charges.
Pientka was also "intimately involved" in the FBI probe of Carter Page, a Trump campaign staffer.
So, yeah, it seems this guy is at the center of a lot of this controversy.
For some reason, Director Wray has not responded to these lawmakers' requests. It's not the first time this has happened, but it is still unusual.
Jordan felt forced to jump over Wray to get to the man he hopes has answers. But something tells me Pientka will not be forthcoming—without a subpoena.
On top of that, Jordan contacted Bill Priestap, the FBI agent whose memo blew the Flynn case wide open.
While the country awaits Wray's response, Jordan and his allies will continue to hunt for answers.
SHARE to thank Jim Jordan for getting to the bottom of this.
Source: Fox News