FBI Went After Melania Trump During Raid – Report Claims They 'Scoured' the Former First Lady's Wardrobe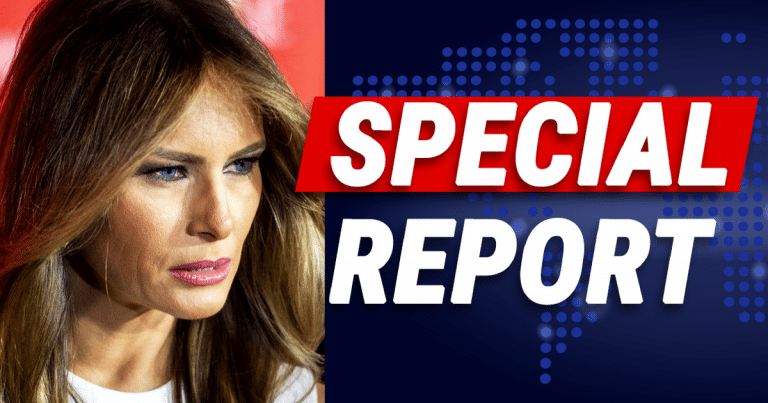 What's Happening:
Americans are not taking kindly to the news that Biden's FBI raided Donald Trump's home. Even Never-Trump Republicans have admitted this shocking development has helped Trump win over holdouts.
But what we've learned since the original bombshell is even more ridiculous. During their 9-hour invasion of Trump's home, FBI agents "scoured" Melania's wardrobe.
From Breitbart:
FBI agents reportedly searched through former first lady Melania Trump's wardrobe during Monday's raid of Mar-a-Lago, the Trump family's residence in Florida…

The FBI agents were reportedly "arrogant," according to one eyewitness, and they told Trump representatives, "We have full access to everything. We can go everywhere."

Additionally, the agents refused to allow Trump's lawyers inside the property to cool off. Instead, they were left in a parking lot outside the residence.
Really? FBI agents had to search Melania's clothing, in order to find "classified" documents?
Reports claim the raid was over documents the National Archives accused Trump of holding onto after leaving office.
So… why did agents look at Melania's wardrobe? The former first lady is known for being a fashion icon, of course.
Were these agents looking for fashion tips? Did they need to pick up a few pieces for their personal wardrobe?
Maybe there were a few sick agents who wanted to take a sneak peek at her "unmentionables"?
Hey, we don't know for sure. But we find it pretty odd that these agents—whose search was supposedly confined to White House documents—were rifling around in a woman's closet.
Some think that this raid was just a pretense for the left to go on another "fishing expedition." If so, they were looking for something, anything they could use against Trump.
But something tells me incriminating evidence (if it exists) will not be found in Melania's dresser drawers.
Many experts have already criticized this raid, saying that if there isn't "bedrock" justification for it, Biden and his entire administration will have "hell to pay."
News that they spent nine hours in the residence, refusing to let Trump's lawyers in, only casts further doubt on this event.
And scouring Melania's clothing doesn't help their case either.
Key Takeaways:
Reports indicate that FBI agents searched Melania Trump's wardrobe.
The FBI raided Trump's home over alleged White House documents.
Republicans are already vowing to pay back Democrats for this unprecedented attack.
Source: Breitbart