Federal Court Sends Biden Spinning – Judge Just Shot Down Joe's Holy Grail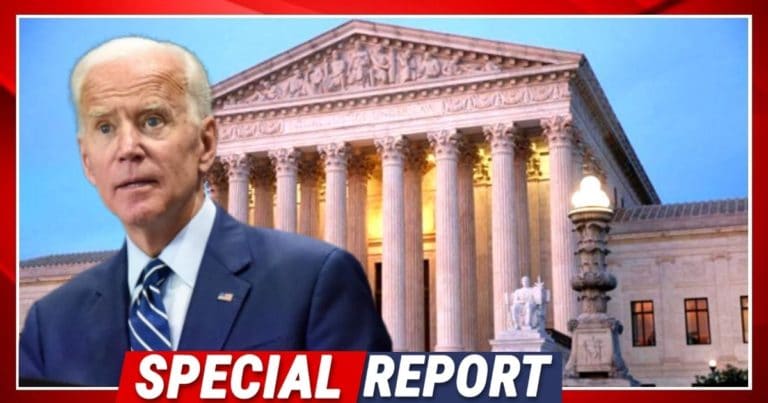 What's Happening:
President Joe Biden and his administrative minions continue to work around the Constitution with policies that harm Americans.
Luckily there are some judges left who keep Joe's head spinning.
This latest 11th Circuit Court of Appeals denial for Joe stems from his plan to let illegal immigrants loose in the country. The court slammed the Biden administration's request to stop an order blocking a controversial policy that released thousands of migrants into the U.S. without a court date.
From Fox News:
"A federal judge had blocked the administration's 'parole with conditions' policy in May, a day after it was implemented amid a surge in migration to historic highs just ahead of the end of Title 42 expulsions on May 11. The administration has said that nearly 9,000 migrants were released in the time the policy was in place."
This was just another sneaky policy Biden put in place after the same judge blocked a "materially identical" policy in March.
Biden and his gang of Department of Homeland Security bureaucrats continue to create "holy grail" policies that are nothing more than an end-around to the Constitution.
They continue to whine about federal judges stopping them and claim these legal decisions will "undermine the Executive Branch's constitutional and statutory authority."
No, these judges are stopping the Biden lawlessness, and with good measure.
From Fox News:
"The three-judge appeals court panel denied the motion, arguing that the warnings "ring somewhat hollow on this record, considering the department's track record of overstating similar threats in the underlying proceedings" and pointed to prior claims made by the administration of disastrous consequences if releases were blocked."

"Given this record, we take DHS's latest claims of impending disaster if it is not allowed to use either of the challenged policies with some skepticism," the judges wrote. The judges also noted a recent drop in encounters at the border since the Title 42 order ended on May 11."
Slam, bam!
If 'ole Joe was the prize fighter he claimed, he would be panting in the corner battered and bruised.
Joe cried "sabotage" and thank goodness the federal court held the line against Joe's "holy grail of immigration policy.
Federal courts should continue to give Biden the legal beating necessary to stop his administration's continued overreach.
And Americans will be safer against lawbreakers.
Key Takeaways:
President Biden takes a legal punch from federal court.
Another sneaky administration policy is stopped cold.
Federal court protects Americans from foreign lawbreakers.
Source: Fox News