Days After Federal Judge Gets Epstein Case, An Apparent Hit Man Shoots Both Her Son And Husband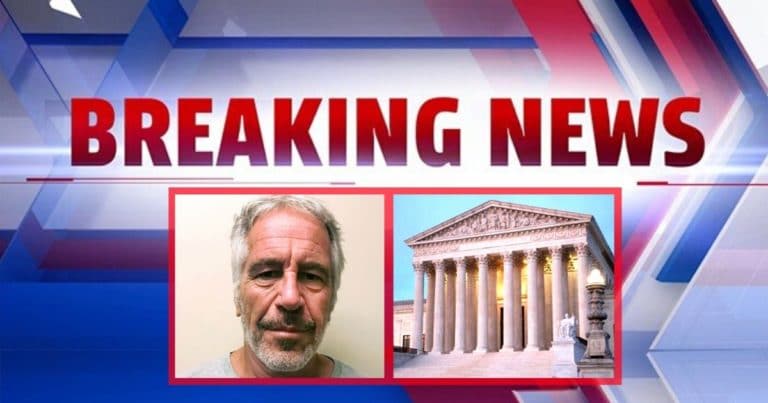 What's Happening:
After being dormant for nearly a year, the Epstein saga has been heating up again. And unfortunately, there is bad news to report. In fact, it's like something out of a movie.
Many believed the case surrounding Jeffery Epstein would fizzle after the man had died. But with his associate recently arrested and facing trial, things are starting to move again. Some are hoping questions about this man's world will finally be answered.
But there is a new wrinkle. Something unthinkable happened to a judge connected to an Epstein case:
A man reportedly wearing a FedEx uniform shot and killed the son of U.S. District Judge Esther Salas at her home in New Jersey on Sunday night and also shot her husband at the same location…

Judge Salas "was assigned to a class-action lawsuit a group of investors filed against Deutsche Bank, contending that the firm failed to flag questionable transactions that were made from the account of the financier Jeffrey Epstein, who died last August while in jail awaiting trial on sex trafficking charges."
Judge Salas has been assigned to a class-action lawsuit against Deutsche Bank, who allegedly failed to flag some of Epstein's transactions. It appears investors for the company are demanding answers from this international banking establishment.
Salas' was at home at the time of the event. Both her son and husband were killed by a man dressed as a delivery person. She was not caught up in the shooting, because she was reportedly in the basement at the time.
Some are wondering if this shocking event is in any way connected to the Epstein sage. Salas was not directly involved in the latest case concern Epstein's associate. But she is involved in the class-action suit.
According to reports, the New Jersey native had presided over numerous, high-profile cases. Those included cases involving financial fraud and racketeering.
The silver lining is that federal authorities, as well as the U.S. Marshals are already investigating the attack.
Key Takeaways:
A federal judge's family was targeted by a gunman, who killed her husband and son.
Judge Salas was recently assigned to a class-action lawsuit connected with Jeffrey Epstein.
She had previously served on other high-profile cases, involving fraud and racketeering.
Source: Daily Wire