Federal Judge Just Ruled For Trump – The President Secures Major Victory For Americans, Hospital Patients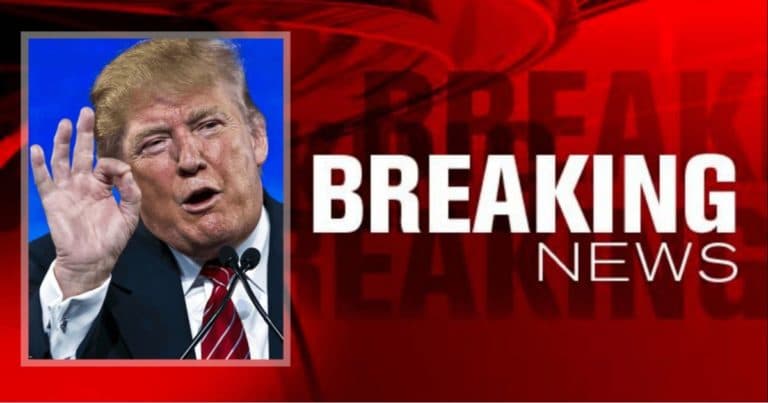 President Trump passed a rule that required hospitals to disclose prices they negotiate with insurers. This would have forced hospitals to show transparency to patients, who are often faced with large medical bills.
The American Hospital Association sued to block the measure, claiming it would create a "burden" on already taxed medical systems.
But a federal judge just rejected their claim, handing Trump a significant victory for the American people:
President Trump touted a "big victory" after a federal judge rejected the American Hospital Association's challenge to a Trump administration rule forcing them to disclose prices negotiated with insurers…
President Trump was the first to celebrate the victory online, tweeting:
BIG VICTORY for patients – Federal court UPHOLDS hospital price transparency. Patients deserve to know the price of care BEFORE they enter the hospital. Because of my action, they will. This may very well be bigger than healthcare itself. Congratulations America!
With medical costs already a hot-button issue with Americans, this ruling might have a big impact on the industry. In the past, patients were admitted to hospitals and were recommended care, without knowing the full costs.
Hospitals were allowed to essentially hide what they were charging insurance companies—which meant Americans would not know how much a procedure or treatment would cost.
Until the bill came afterward.
This rule by the Trump administration aims at increasing transparency, so a patient can decide what medical care they want themselves.
An effort by the hospital industry to block such a rule suggests they did not want their own patients knowing how much a procedure was going to cost them.
Medical care is an ongoing fight among political parties. More and more Democrats want "Medicare for All" or some form of taxpayer-funded universal health care.
Republicans reject this proposal, calling for increased health care options and competition.
Trump's rule is a step toward that, by allowing patients to "shop around" before they decide on health care.
Key Takeaways:
The AHA challenged a Trump rule requiring the disclosure of medical costs to patients.
A federal judge rejected their claim, letting the rule stand.
Trump is touting the victory as a win for Americans.