Federal 'Trump' Judge Blocks Democrats – Hands Donald Major Tax Wall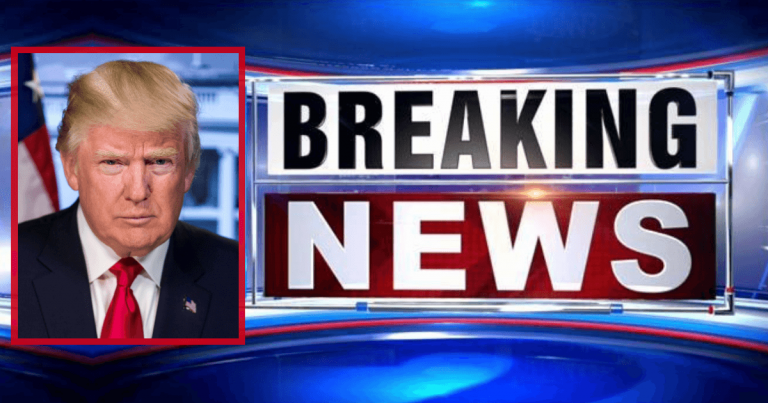 Democrats thought they already won – but a Trump judge just handed them a big Fail.
Democrats have been taking aim at President Donald Trump ever since he took office – and they just suffered a big setback.
Calls of impeachment began almost immediately with news of the supposed Russia collusion, despite a lack of concrete evidence.
And even after the Robert Mueller hearings, which didn't give Democrats that concrete evidence, the impeachment calls remain.
But they still need ammunition, so they're taking another approach:
They want Trump's tax returns.
This is another angle Democrats have been taking: they think if they can get Trump's returns, they'll finally have a legit reason to pursue impeachment.
But it's not going to happen. Not for the time being, at least.
From The Hill:
"A federal judge on Thursday issued an order that temporarily prevents New York from providing the House Ways and Means Committee with President Trump's state tax returns.

The order from judge Carl Nichols, a Trump appointee to the federal district court in D.C., comes one day after Nichols said that he was leaning toward issuing such an order during a teleconference."
This ruling means that for now, D.C. Democrats won't be getting their hands on Trump's personal tax information.
And it's a big court victory for POTUS!
Trump filed a lawsuit against the Ways and Means Committee (and two NY officials) last week, which immediately slowed the process.
Now Democrats have hit another roadblock, and it comes in the form of Judge Nichols' block order.
Using New York – a hugely liberal state – to try to get at the President's tax returns seems like par for the course, doesn't it?
Democrats will apparently do anything to somehow prove Trump doesn't belong in the Oval Office.
Many contend that this new law only exists just to attack Trump; in fact, that's precisely what the President's lawyers have been saying from the start.
Just leave Donald and his taxes alone. Let the man work.
If Trump didn't have to constantly defend himself, he'd be able to do more great things for this country.
And Democrats should maybe try doing their jobs as elected officials. Seriously, just a thought.
Do you think Trump's tax returns should stay off-limits to Democrats? SHARE if you do!
Source: The Hill