After Liberal Feminist Attacks Pro-Life Activist, She Gets A Truckload Of KARMA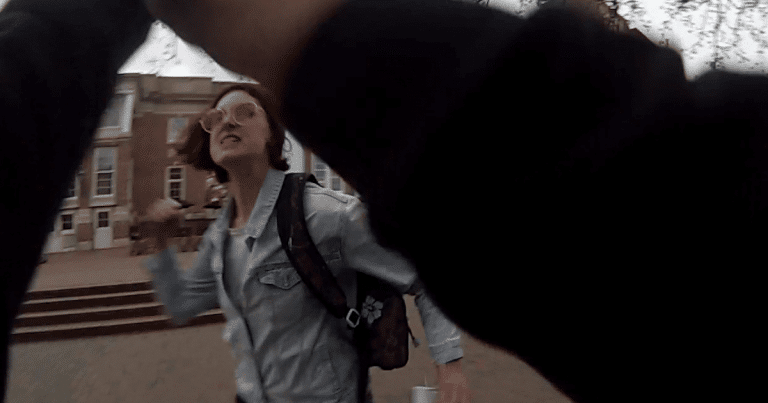 This fascist just got a hefty dose of justice!
These people are really getting out of control, aren't they?
Ultra-liberal activists are getting more and more hostile to everyday Americans.
These days, you don't have to be an outspoken Trump supporter to get harassed, bullied, even attacked by unhinged Democrats.
They don't care about free speech, open discussion, or respect for others' opinions.
If they disagree with you, look out! Because you might get a kick in the head.
One deranged feminist went after a pro-lifer on a university campus… she literally attacked the conservative!
But now, she's facing real justice.
From Daily Wire:
"Last month, a pro-life activist was physically attacked by a feminist on the campus of the University of North Carolina at Chapel Hill…

The feminist is then approach by law enforcement and notified that she will be charged with assault."
This is what real justice looks like, so-called "social justice warriors!"
After a feminist repeatedly PUNCHED a person for simply supporting life, she's confronted by the cops.
The police then inform her that she will be charged with assault.
Thank you!
Liberals need to learn they have ZERO right attacking someone just for disagreeing with them.
Are you liberals so weak, so pathetic, so uncertain about your own beliefs, that you have to attack others who disagree?
Must be. This isn't the first time we've seen Democrats get violent and abusive to Americans over abortion.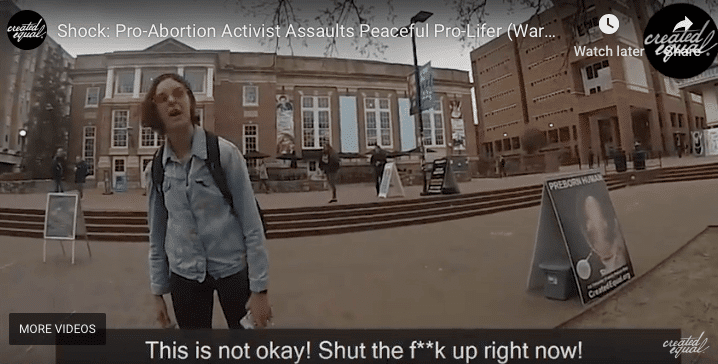 It seems like they are so unstable about their own platform, that they have to use violence to silence their opposition.
What was that called again? There was a word for it… oh, yeah, fascism.
Liberals have accused conservatives for years, of getting violent over their agenda … and yet, the only group with a massive list of assaults aren't conservatives.
It's liberals.
At least this unhinged liberal will face the consequences of her actions
SHARE if you want all out-of-control liberals to face the same punishment!
Source: Daily Wire