Hours After Fetterman Crashes and Burns In Debate – Campaign Blames Closed Captioning Company But Nexstar Sets the Record Straight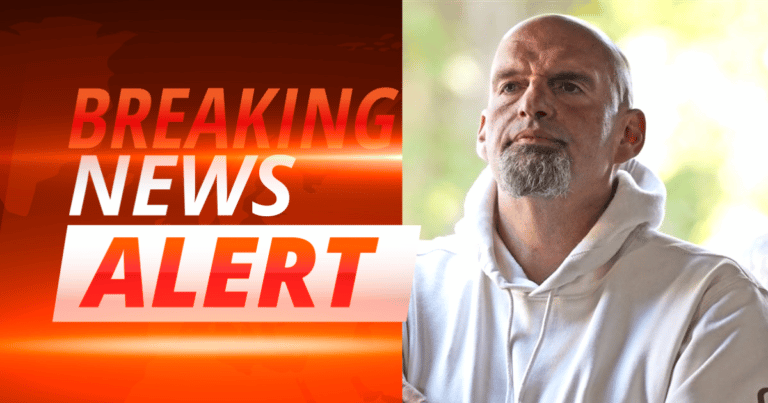 The Pennsylvania Senate race between John Fetterman and Dr. Mehmet Oz is heating up, as the two squared off in a widely publicized debate on Tuesday night.
Fetterman once held a double-digit lead during the summer months but the GOP challenger has since closed the gap. And some polls say Oz is actually ahead by a decent margin now.
On top of that, many say last night's debate didn't help Fetterman's position at all.
People noted the Democrat's apparent difficulty in speaking; he stammered, took long pauses, and just didn't seem to be in the flow of the argument. Critics say these were troubling signs.
Fetterman's campaign, though, said they were "thrilled" with his performance  and claimed he "won countless exchanges."
Campaign director Joe Calvello also claimed the Democrat candidate was "working off of delayed captions filled with errors," which evidently hindered Fetterman during the course of the debate.
This isn't flying with the tech company in charge of the caption system, though (via The Daily Wire):
Nexstar's Chief Communications Officer Gary Weitman responded to the claims from the Fetterman campaign by revealing that they agreed to use the system deployed during the debate and that they did not take full advantage of practice sessions.

'It is unfortunate that Mr. Fetterman is now criticizing the closed captioning process employed by Nexstar during tonight's debate.

Both candidates agreed to the technical set-up for the closed captioning process weeks ago, which was implemented at the request of the Fetterman campaign.'
Weitman added that both candidates "were offered the opportunity for two full rehearsals with the same equipment," and Fetterman only opted to do one.
He confirmed that Nexstar "went to extraordinary lengths to ensure the effectiveness of the closed captioning process," and even worked to accommodate some last-second requests by Fetterman's campaign.
Weitman finished by saying:
The closed captioning process functioned as expected during rehearsal and again during tonight's debate.

We regret that Mr. Fetterman and his campaign feel otherwise.
While Fetterman's campaign maintains that their candidate won the debate, many critics claim they saw a very different result.
And attempting to blame the closed captioning system seems like an excuse, a way of explaining away some of the difficulties Fetterman had on stage. Critics still question the Democrat's mental stability.
The leftist leader has been saying for a while that he has completely recovered from his stroke, though cameras have captured several questionable situations on stage.
There have been multiple times when it appeared as if Fetterman wasn't coherent, or didn't quite understand questions that were asked.
This, along with his perceived soft-on-crime stance, has likely contributed to his plummeting polling.
Key Takeaways:
The Fetterman campaign accused the TV company for closed captioning errors during the debate.
Nexstar responded by saying they went to "extraordinary lengths" to make sure the system worked, and it "functioned as expected."
Fetterman's drop in the polls can be attributed partly to his questionable mental health.
Source: The Daily Wire