John Fetterman's Office Releases New Update – But the Democrat Senator Fails to Confirm It Himself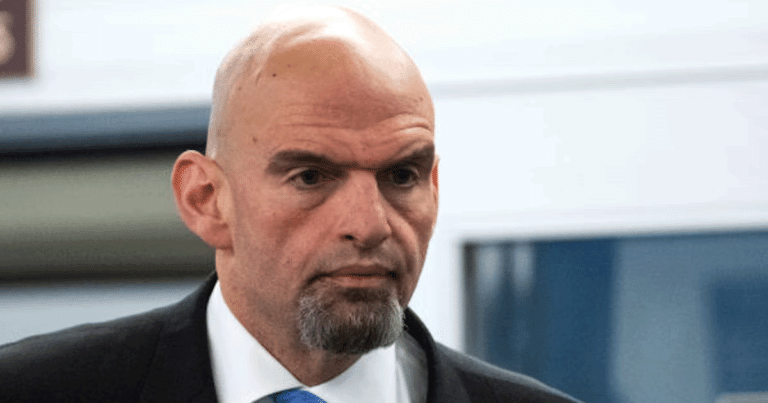 What's Happening:
John Fetterman, elected senator by the folks in Pennsylvania, has been missing from the Senate for months now. The man "checked himself" into Walter Reed. We were told he is being treated for depression. But we can't help up assume this has something to do with the severe stroke he suffered almost a year ago.
We've seen very little of Fetterman since then. His office posted a few pictures of him. They claim doctors are trying to get his medication "just right." But you don't need to stay in a hospital room for something like that. Now, after weeks of radio silence, Fetterman's office issues another strange statement.
From Daily Wire:
Senator John Fetterman is expected to return to work the week of April 17th, after seeking treatment for anxiety and depression at Walter Reed National Military Medical Center.

According to a report published by Politico on Wednesday, sources close to the freshman Keystone State senator have indicated that he recovered well and is ready to get back to work as soon as possible.
Uh… what? Sources "close" to Fetterman say he has "recovered well." Then… why hasn't he posted a video stating that? Why is he kept away from the media, even now, with "sources" giving us updates?
We warned voters not to back this man, fearing his critical mental state. The fact that he's spent most of 2023, so far, in a hospital only confirms our fears. Why should anyone think this man is fit for serving in the Senate–one of the most stressful and crucial parts of our government–after all this?
Even before he was admitted, the man needed an iPad to translate human speech for him. How impaired will he be now, after having stayed in a hospital for so long?
On top of that, he still won't be back in office until the middle of next month! Does anyone think he is at all okay? Most people suffering from depression get outpatient care. Meaning, they don't need to be kept in a hospital for weeks on end for observations.
How bad off is Fetterman? Why is anyone pretending like this man is fit for office? Why aren't Democrats copping to the fact that they forced a sick man to run?
And why does this look like history repeating itself with Democrats?
Key Takeaways:
Fetterman's people claim he will return to office on April 17th.
A "source" said the man, who suffered a severe stroke last year, has "recovered well."
Fetterman has not been seen in weeks and has not communicated with anyone.
Source: Daily Wire