Fetterman Stuns American Voters with Confession – The Democrat Actually Admits He Wasn't the "Kind of Senator" They Deserved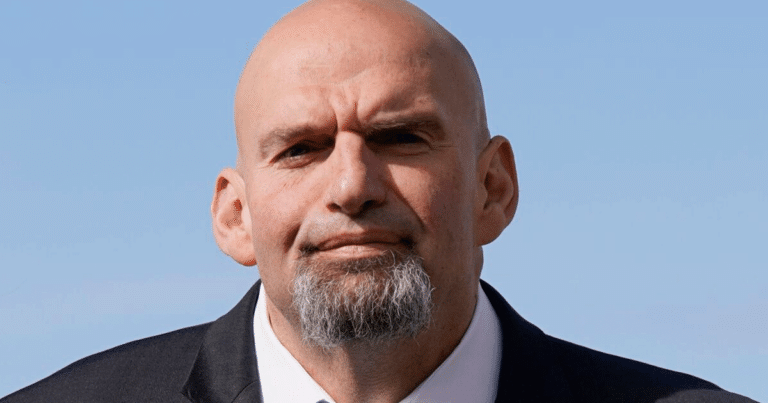 What's Happening:
After being out of office for two months, Pennsylvania Sen. John Fetterman returned to the Senate this week. His return, let's just say, did not get off with a bang. The man–who appears not to have recovered from a severe stroke–struggled to even read his opening remarks during a meeting.
Some have even called his performance "frightening."
We have been raising the alarm on Fetterman's condition since before he was elected. Democrats, to the shock of many, refuse to even admit there is a problem. But it seems Fetterman might be coming around to face the facts. This is what he admitted recently.
From Fox News:
NPR spoke to Sen. John Fetterman, D-Pa., about returning to Congress after spending the first few months of his first Senate term in the hospital for depression.

In the exchange, the stroke survivor admitted that during his time away he felt like he was "not the kind of senator" that his state deserved, and that he was not the family man he should have been.
How interesting! NPR–a government-funded news agency–sat down for an interview with John Fetterman. We can only imagine how that looked, considering the man needs a tablet to transcribe words for him.
But during what must have been a puff piece to prop up the Democrat's image, he admitted that he didn't feel like the "kind of senator" his state deserved. Uh… yeah. Fetterman should have stepped down from his campaign last year, after he suffered a stroke.
Yet, for some reason, neither his wife nor his party urged him to quit. Even now, after a long, troubling stay at the hospital, nobody on the left is saying Fetterman is unfit for office. I guess it's normal now for senators to arrive at work in sweats?
During the interview, he claimed his doctors gave him "advice" to treat his depression that includes avoiding social media. Oh, really? That was the best they could do to address his "clinical depression"?
I'm sure his staff was saying the same thing–for an entirely different reason. Fetterman has not shown signs of a strong recovery from his stroke. He appears to be suffering some kind of decline, due to his condition. If he was active on social media, that would be painfully apparent to anyone watching him.
But does his admission mean he will soon step down? Many have called for him to leave office, just out of sheer pity. Nobody suffering as this man is should be forced to stay in the Senate. For Democrats not to do everything they can to get him to resign–for his own good–is criminal.
Key Takeaways:
John Fetterman said he was "not the kind of senator" his state deserved.
He returned from a 60-day stay in the hospital to treat "depression."
Fetterman does not appear to have recovered from a severe stroke from last year.
Source: Fox News