GOP Firebrand Makes 'Special' Impeachment Move – She Does It in a Way Congress Can't Ignore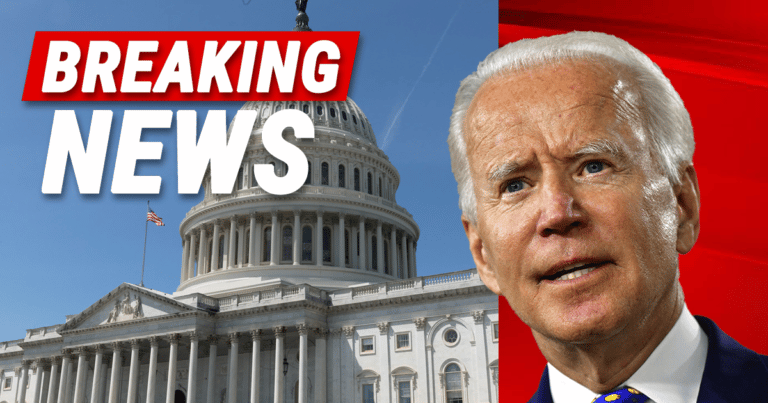 What's Happening:
If privilege is the name of the game in our culture, why not use it in Congress?
President Joe Biden is the most privileged man in America – media, federal agencies, and allies hold him in esteem above all others.
But privilege may be his downfall. His days of exerting special treatment to cover his corruption may be numbered thanks to one U.S. representative.
Rep. Lauren Boebert (R-CO) this week filed new articles of impeachment against "Traitor Joe," but with a twist that the White House didn't see coming.
From Breitbart:
"This time, I was sure to draft these (articles of impeachment) so they can be brought up as a privileged resolution on the House floor at any time," (Boebert) said on The Benny Johnson Show.

"We know that Joe Biden is not capable of walking upstairs or standing on a stage without being sandbagged, let alone being President of the United States of America," she added. "So I would love to see our committees actually do their job and bring up articles of impeachment in committee and have hearings and investigations with these so we can get more information out to the American people."
Boebert is focusing on Biden's border crisis and alleged bribery scheme, but the twist is she's making sure congressional leaders bring the issue to the House floor.
A privileged resolution means a member can force a vote over objections of leadership. The speaker of the house and Democrat ranking members must deal with the issue. When a member raises a question of privilege on the floor, House leaders must schedule a vote on it within two legislative days.
Boebert is holding House members' feet to the fire along with "Traitor Joe."
From Breitbart:
Boebert said the articles of impeachment would pertain to Biden's handling of the southern border.

"As a result of Traitor Joe's dereliction of one of his most basic duties to defend the homeland and uphold the rule of law, we have a complete and total invasion taking place at our southern border," she said.

"More than 5.3 million illegal aliens…have been caught crossing our southern border," she added.
Boebert said if the Judiciary Committee did not take up articles of impeachment for Biden, she would bring her privileged resolution to the House floor, where it would have to be addressed within 48 hours.
Boebert also sits on the Oversight Committee which continues its investigation into the Biden family alleged bribery scheme and the 17 audio tapes that may reveal Biden discussing dirty deals.
This is one representative who doesn't bow to the media, political agendas, or the president. Her determination is vital to uncovering and exposing corruption in the White House and throughout federal agencies.
Boebert doesn't cut any slack for Biden's privileged position while in office. She has shown how she can hold the line for doing what is right while using Congress' political maneuvering to get things done. Republicans should stand with her to hold Biden accountable and strip him of his privileges.
Key Takeaways:
Fiery GOP representative blindsides White House.
Biden hit with new, "privileged" articles of impeachment.
House leadership must bring the issue to the floor.
Source: Breitbart