Florida Just Broke Historic 150-Year Record – For the "First Time Since Reconstruction," No State-Wide Democrats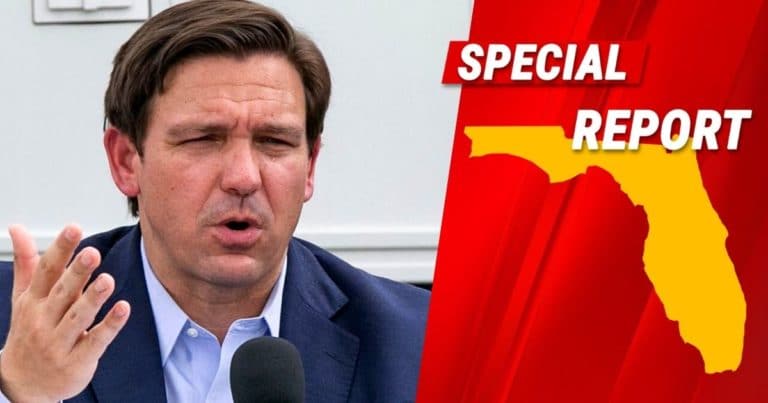 What's Happening:
Many people are talking right now about Ron DeSantis' historic victory. But his re-election a Florida governor is much bigger than you might realize. For most of our lives, Florida was considered a "swing" state.
There were enough blue and red voters that it was anyone's guess how each election year would shake out. But things have changed big time since DeSantis took over. He's not only won re-election but he's reshaped the entire state. And, as it turns out, Democrats have been completely routed.
From YouTube:
According to reports, this is the first time since Reconstruction that no Democrats will hold state-wide seats in Florida. Reconstruction, you might remember, was the period of time post the Civil War.
DeSantis and Republicans' victories have been so tremendous that there are no Democrats holding state-wide office in Florida. This means Florida can be solidly called a red state. More Republicans are registered to vote than Democrats.
Democrats from outside the state refused to put a lot of money into this year's elections. The state has even withstood attacks from liberal Disney, pushing back by revoking the megacompany's tax status.
This should be a sign for other states. Flipping a state from "swing" to red is possible. It just takes strong leadership that actually fights back against the left. DeSantis and his team have refused to buckle. Not during COVID. Not during Biden's first few years. They refuse to compromise their principles–and it has paid off.
Key Takeaways:
Florida won't have any state-wide Democrats, the first time since Reconstruction.
DeSantis and other Republicans scored massive wins on Election Day.
Florida was previously considered a "swing" state, but is now red.
Source: YouTube