After Florida Attorney Refuses to Enforce the Law – Governor DeSantis Puts a Serious Hurt on His Career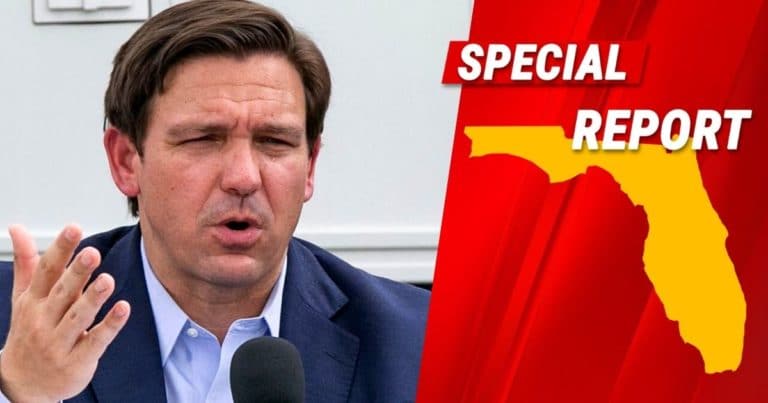 Florida Governor Ron DeSantis has been busy lately. He just recently ordered state schools to ignore President Biden's gender guidelines, and he continues to battle against the far-left's woke agenda.
This includes pushing back against those who refuse to enforce the state's laws. So, when a State Attorney decided he wasn't going to enforce a certain pro-life law, the Governor responded quickly.
DeSantis made it plain — you follow the law no matter who you are, and whether you agree with it or not.
State Attorney Andrew Warren of the 13th Judicial Circuit publicly said in a statement that he will never prosecute anyone who provided abortions. This is a direct defiance of the state's abortion ban.
Warren made his declaration shortly after the Supreme Court overturned Roe v. Wade, and Florida passed laws that prohibited certain abortions (though not all).
It didn't take long for Gov. DeSantis to react to this refusal to follow the law. And he wasn't about to let Warren off with just a reprimand, either.
From NTD:
Florida Gov. Ron DeSantis suspended a Florida state attorney for allegedly refusing to enforce state laws prohibiting abortion.

'Today, Governor Ron DeSantis suspended State Attorney Andrew Warren of the 13th Judicial Circuit due to neglect of duty,' DeSantis's office said in a statement on Thursday.
The Republican Florida leader says Warren "put himself publicly above the law," and added that they don't elect people "to have veto power of what the entire state decides on these important issues."
The bottom line is that because Warren is a lawyer, you're supposed to follow the letter of the law. Your personal beliefs aren't supposed to factor in.
DeSantis added:
When you flagrantly violate the oath of office, when you make yourself above the law—you have violated your duty, you have neglected your duty, and you're displaying a lack of confidence to be able to perform those duties.
Specifically, DeSantis cited a public statement Warren signed that said he and other prosecutors won't use their resources to "criminalize reproductive health decisions."
The Governor called this an "open and notorious repudiation and nullification of Florida law" and now Warren "can no longer be trusted to fulfill his oath of office."
Those who mix personal belief with their professional lives are facing the consequences now.
For example, an employee who decided not to go to work because he was in "mourning" over the Roe v. Wade decision found out the hard way: he got fired.
However, this won't stop the mass pushback from pro-choice liberals who have been on the warpath ever since the huge SCOTUS decision. They believe they've lost a "constitutional right."
Even so, this doesn't change the law in Florida and DeSantis has sent a very clear message. If you've sworn to uphold the law in a courtroom, you don't get to choose which laws you'll enforce.
Key Takeaways:
Florida Gov. Ron DeSantis has suspended a State Attorney for refusing to enforce the abortion ban.
DeSantis said this lawyer "put himself publicly above the law" and he can't be trusted to "fulfill his oath of office."
The message is clear: you're not allowed to pick and choose which laws you will follow and/or enforce.
Source: NTD