After New Flynn Evidence Emerges – Barr's Justice Department Moves To Drop The Case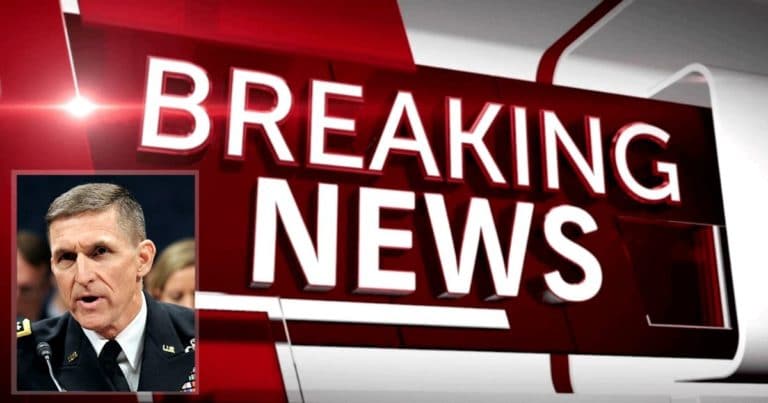 This is a breaking update to a major case. Evidence that undermines the case against Michael Flynn has been circulating this week.
Documents have emerged that suggests Obama-era FBI officials were trying to set up the Trump ally. A memo even went as far as to say they were trying to get Flynn to lie.
Now, as more details come out each day, Barr's DOJ is making a decision. And it's a big one.
From AP News:
The Justice Department on Thursday said it is dropping the criminal case against President Donald Trump's first national security adviser, Michael Flynn…

The Department said it had concluded that Flynn's interview by the FBI was "untethered to, and unjustified by, the FBI's counterintelligence investigation into Mr. Flynn" and that the interview was "conducted without any legitimate investigative basis."
This is yuge. The DOJ has just announced they will be dropping the criminal case against Michael Flynn.
The department said the interview the FBI used to charge Flynn was "unjustified." They even said it was done "without any legitimate investigative basis."
This is a big win for the Trump administration and his supporters. The Flynn case was frequently used by the left to accuse Trump of wrongdoing.
They pointed to Flynn's charge of lying to the FBI as a reason to say Trump is guilty of everything they accused him of.
But new evidence has come out recently that cast doubt that Flynn was guilty. Many even suspect that the FBI conspired to set him up.
Was this all a scheme to trap Trump allies, in a larger effort to take down the president?
By dropping the case, it paves the way for Flynn's exoneration. He will most likely not face any penalties or jail time.
More than that, it vindicates a man many believe was innocent from the start. And it gives Trump more ammunition to call out the left.
SHARE to thank AG Barr for dropping the Flynn case.
Source: AP News