Flynn's Lawyer Accuses Obama Officials – Sidney Powell Claims Barry Was There When They Orchestrated It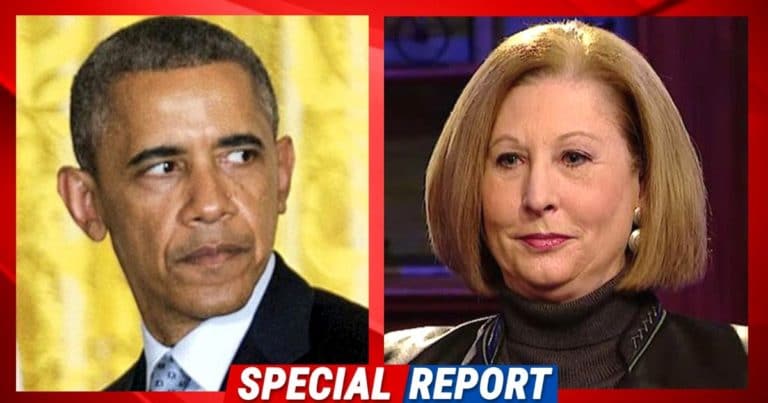 With Michael Flynn in the clear, his lawyer is going on the offensive. His client was apparently railroaded for years. He's not going to just drop it!
With more evidence emerging showing Flynn was set up, Sidney Powell is making a major accusation.
He's saying the plan to set up Flynn was orchestrated by top officials. And that Obama himself was right at the center of it.
From Daily Wire:
Sidney Powell, attorney for former national security adviser Michael Flynn, told Fox News' Maria Bartiromo on Sunday that the trap that FBI officials allegedly set up for Flynn was "orchestrated and set up" by former top officials in the Obama administration, and that it happened at the White House in a meeting with then-President Barack Obama.
Oh, wow. Flynn's lawyer, Sidney Powell is saying that the FBI set up Flynn based on a plan "orchestrated" by top Obama officials.
He even said that it happened during a meeting with President Obama himself.
Powell connects the dots, so to speak, suggesting that the scheme to trap Flynn revolved around a meeting with Obama.
We've learned about this meeting from a testimony by former Deputy AG Sally Yates. She admitted that Obama knew about the wiretapped recordings of Flynn's phone calls.
After that, Powell claims that top DOJ, FBI, and intelligence officials orchestrated the plan to trap Flynn and prosecute him.
When asked if Powell thinks this goes all the way to Obama, he said "Absolutely."
The truth is, we still don't know a lot about everything that went on. New documents are revealing quite a bit, but there is still so much more we need to know.
What we do know, now, is troubling. Flynn's lawyer is accusing President Obama of being involved in a setup.
If true, that would be a bombshell bigger than Watergate.
We also know that John Durham, AG Barr's "bulldog," is still at work on his larger investigation into the Russian investigators.
No doubt the Flynn case is a big part of his investigation.
But the question remains: how was Obama involved? What did he know—and what did he tell his officials to do?
And, will we ever know the full story?
SHARE if you want Obama's team brought to justice.
Source: Daily Wire