Former CNN Boss Sent to Prison – He Just Got a Massive Sentence for Spine-Tingling Crime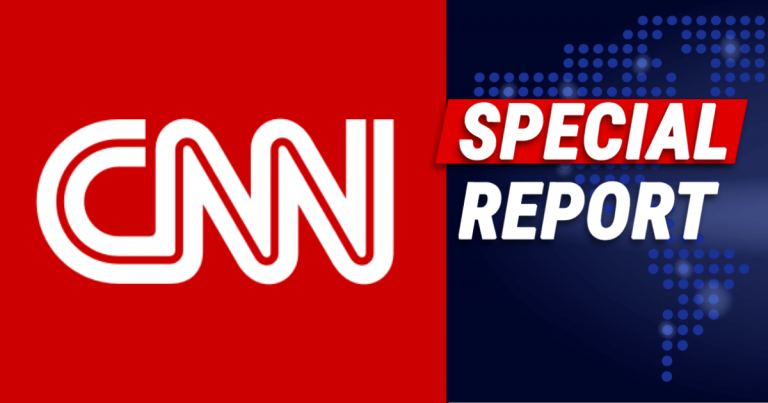 What's Happening:
It just keeps getting worse for "The Most Trusted Name In News."
But you won't hear any rational people complaining about setbacks for this or any other mainstream media outlet.
CNN is an amazing display of what happens when the media ditches the truth and embraces a culture of perversion and lies. They relish in people doing "their own thing" until it comes back to haunt them.
From The Daily Wire:
The disgraced former CNN producer who pleaded guilty last year to sexually abusing a 9-year-old girl was sentenced on Tuesday to more than 19 years in prison during a U.S. District Court hearing in Vermont, according to federal authorities.
CNN could only watch as the former network star behind the scenes, John Griffin, 45, of Norwalk, Connecticut, pleaded guilty in federal court in December. Reports show a federal grand jury charged him with multiple counts of using interstate commerce to entice minors to engage in unlawful sexual activity at his Vermont ski house.
That's one less sicko on the streets who will pay for his crimes.
This guy, according to court records, was luring girls under age 18 – as young as 9 – to his place to train them in "sexual submission."
He is about to spend a couple of decades learning all about submission. And, he has to pony up more than $1 million in restitution to victims.
Stopping predators like this is the work the federal government should be concentrated on. As the FBI stated:
"This sentence reinforces the message that the victimization of children will not be tolerated by law enforcement, and the FBI will continue to work with our partners at the United States Attorney's Office to ensure justice is served to those who cause irreparable harm and trauma to these innocent young victims."
The judge in this case made it clear that criminals like this guy are a danger to society and should be punished severely. This country needs more upstanding people in law enforcement and the justice system to find and remove criminals like this from society.
What we don't need is a major media outlet that promotes a perverse culture that leads to people thinking they can get away with anything.
Key Takeaways:
Former major media employee headed to prison for years.
One-time CNN producer charged and convicted for sexual crimes.
Judge hands down severe penalty for "outrageous" behavior.
Source: The Daily Wire