Fourteen Senators Turn On Trump – Against His Veto Order, They Vote To Remove Confederate Names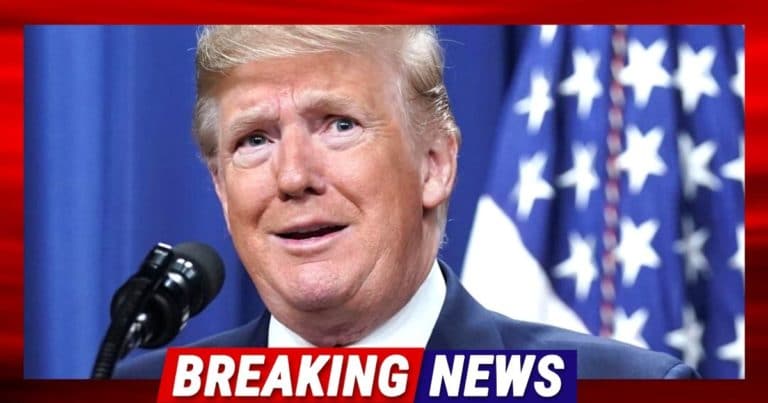 President Trump made it clear that he will not bend to people who think they can erode our history through violence.
Monuments across the country have been destroyed. And some want to rename Army bases that have Civil War-era names.
Even though Trump threatened to veto such a move, a group of Republicans defied him.
From Daily Mail:
Republican senators rebelled against Donald Trump late Wednesday by voting to tell the Army to rename bases named after Confederate generals within the next three years.

The Armed Services Committee, whose members include Trump ultra-loyalist Tom Cotton, voted behind closed doors for the move.
During a closed-door session, members of the Armed Services Committee voted to force the Army to rename bases named after Confederate generals.
These Republicans refused to go on record with this move, using a voice vote to pass the measure. That means we don't know who actually voted for it.
Just that it was more than one Republican. Perhaps all of them.
Republican members of the Armed Services Committee include Tom Cotton, Joni Ernst, Martha McSally, Thom Tillis, and Georgia's David Perdue.
Our Take:
It's easy to see what's happening. Republicans are bowing to the pressure of the radical mob.
In the wake of BLM protests and riots, they are too chicken to stand up for our country's history.
With re-elections coming up, it's easier for these politicians to go with the crowd, instead of standing up for what's right.
Just look at the difference between them and Donald Trump. The president boldly rejected a move to rename our Army bases–stating what he'd do for all to see.
These Republicans, in a closed-door session, voted in such a way that their names wouldn't go on record.
They didn't want to be called out by the left, but they also didn't want conservatives to know who voted for the name changes.
Cowards, the lot of them.
If you want to save this country from socialism, tyranny, and radical leftists, you need a backbone. Just because CNN might brand you a "racist" doesn't mean the majority of Americans will.
These Republicans seem to forget that what is said on Twitter or the MSM is not an accurate reflection of most of America.
Had they stood with the president, they would be celebrated by patriots right now. Instead, they must be wallowing in their offices, ashamed.
SHARE if you stand with Trump and our American history.
Source: Daily Mail