Fox News Anchor Tweets Flynn DOJ Update – Sources Tell Me "It Was A Total Fraud. A Set Up."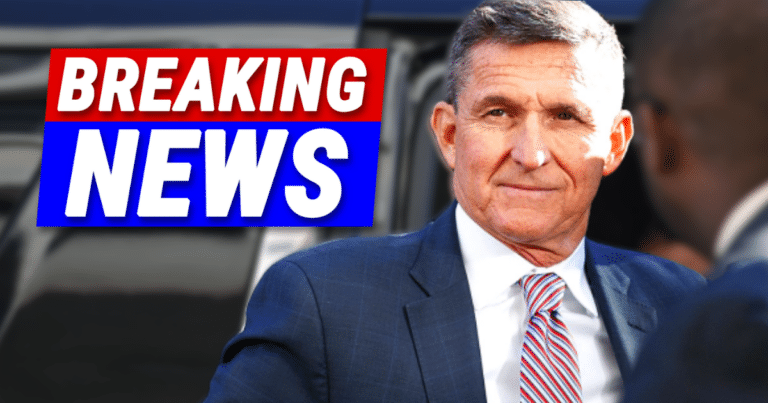 Those who have been following the Michael Flynn case have been eagerly awaiting an update.
This early Trump ally was indicted by the FBI for allegedly lying to the agency. Although this is essentially a process crime, he was near-crucified by the government and the liberal press.
Much has happened in recent weeks, though. And we are learning that documents have come out that could clear the man's name. And one top news anchor is calling it.
From Fox News:
New documents recently turned over to Michael Flynn's legal team have led to speculation that the former national security adviser could catch a break in his long-stalled case due to purportedly exculpatory evidence that previously had not been disclosed…

Fox News' Maria Bartiromo tweeted Sunday evening that according to sources, Flynn "will be completely exonerated this week."
Recently, we've learned about an almost flood of new documents into the DOJ's "witch hunt" against the Trump campaign.
Along with those reports are signs that Flynn might have been set up. Some documents appear to be exculpatory, meaning they clear his name.
Some documents seem to suggest that Flynn didn't lie to the FBI and that even the agency believed him. That contradicts what the agency has been saying for a long time.
Maria Bartiromo, who might have gotten some insight into the developing situation, tweeted that sources say the case against Flynn was a "total fraud." And that he will be "completely exonerated this week."
Many Americans believe Flynn to be a hero, who was set up by the Trump-hating "deep state."
The unfolding scheme to frame Trump as a Russian puppet was given more believability after stories surfaced that Flynn lied to the FBI.
You can imagine how the liberal media pointed to that as solid "proof" of their claims that Trump colluded with Russia.
The man might finally be seeing light at the end of the tunnel. We'll have to wait and see.
Do you think General Flynn deserves to be free?
Source: Fox News