Frasier's Kelsey Grammer Shakes Up Hollywood – After New Movie, The Star Makes Major Confession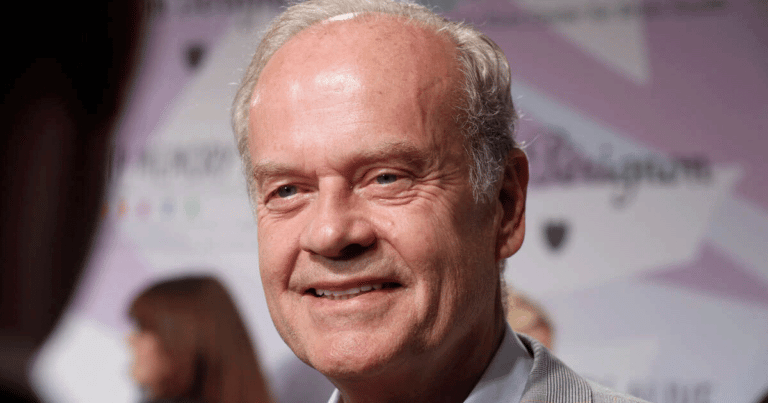 What's Happening:
As Hollywood continues to push Americans away with their "woke" content, there are more than a few filmmakers ready to provide an alternative. In recent years, independent studios, streaming services, and entertainers have been stunning the liberal industry with their massive success.
These studios are seeing such big success because they are not afraid to embrace traditional, American values as well as connect with Americans of faith.
How big are these indie companies getting? One is about to release a Christian film, starring some big names. TV icon Kelsey Grammer is set to star in "Jesus Revolution" a film telling the story of a Christian movement from the 1970s. And, while he has been promoting the film, Grammer revealed something amazing.
From The Western Journal:
"I'm kind of a Bible guy. I've been reading the Bible all my life. I turn to it for prayer, for reflection, for information, and I just always have. It's just always been sort of at my fingertips throughout my life, ever since I was a boy," he told Fox News.

"So I have a relationship with the Word of God, as they call it, that it was probably akin to what Chuck Smith's relationship was with it," he said, noting that does not consider himself a biblical scholar.
Woah. Kelsey Grammer, best known for his role as Frasier Crane on Cheers and Frasier, is starring as Pastor Chuck Smith in the upcoming film, "Jesus Revolution." Grammer revealed his personal faith while discussing the film, even calling himself a "Bible guy."
The actor said he often turned to the Bible throughout his life. He would turn to it for guidance, prayer, and information. And it's possible his connection with God's Word is what drew him to this role as the famed pastor.
The film will tell the story of how Chuck Smith stunned churchgoers by embracing a new generation of worshippers. The pastor endured criticism for inviting hippies and young people into his church, so they could embrace the good news.
It is a story worth telling on the big screen. And, thanks to the success of independent Christian filmmakers, it will be screened in movie theaters across the country. Americans have been eager to spend their entertainment dollars on films and shows that celebrate their values and faith in recent years.
Meanwhile, major Hollywood studios are suffering serious decline, as they pushed radical woke ideology and insult conservative Americans.
Key Takeaways:
Actor Kelsey Grammer shared about his faith while promoting his new film, "Jesus Revolution."
Grammer, famed for playing Frasier, said he's always been a "Bible guy."
The indie-produced film will be released to theaters nationwide.
Source: The Western Journal