Matt Gaetz Goes After Social Media Giants – Plans To Strip Them Of Their Legal Shield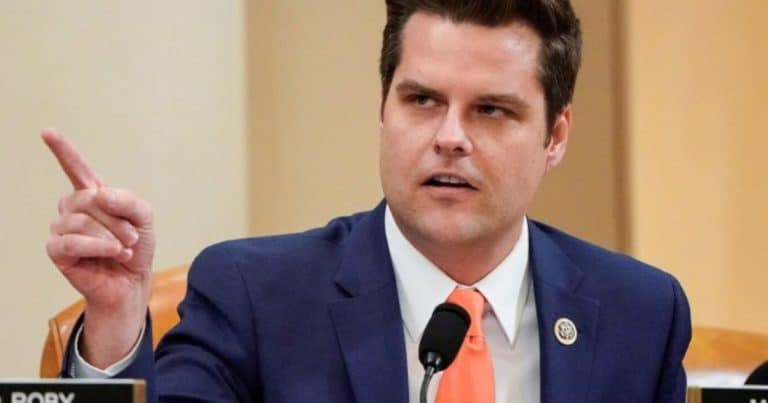 Many Republican lawmakers are pushing to confront companies they believe are censoring conservatives. That includes major social networks, who have a reputation for suppressing certain forms of speech.
When Twitter fact-check Trump's tweets about mail-in voting, it seemed to set off a firestorm. The president himself warned of action from the White House.
Now, Rep. Matt Gaetz is taking the fight to a new level. He is planning legislation that could stop them in their tracks.
From Breitbart:
Rep. Matt Gaetz (R-FL) will announce today that he is working with Republican members of the House Judiciary Committee to craft legislation that would strip social media giants of their Section 230 legal immunity if they fact check content on their platforms.
Representative from Florida, Matt Gaetz, will announce legislation that will remove Section 230 immunity from social networks if they fact-check content.
Section 230 gives legal immunity to companies that are considered online "platforms," not publishers. This allows social networks to avoid any punishment, if one of their users posts something illegal on their websites.
This new bill would strip a website of its immunity if they engage in fact-checking, a practice that could control what users post.
Our Take:
Social networks like Twitter want their cake and eat it too. They have enjoyed Section 230 immunity for years, claiming they are just "platforms."
"We're not responsible for what people post on our websites," they claim. But time and again, social networks have censored content from users, based largely on their politics.
This suggests that they want the privileges of being a platform (legal immunity), but with the power of a publisher (deciding what we can post).
A publisher is like a news website, which has total control over the content they post. Social media sites claim they are just giving users a platform to speak their minds.
But when they fact-check content, including the president's worries about voter fraud, it looks like they want to be publishers, doesn't it?
It seems social media sites want it both ways. They want to not be held accountable for a user breaking the law. But they also want to control want people say on their websites.
Umm… it's either one of the other, you guys. You can't enjoy protections from the law while acting like publishers.
Gaetz's bill will force social networks to decide: either keep your immunity and stop censoring conservatives.
Or admit you are publishers trying to control content and risk losing millions of users (and ad dollars).
The choice seems pretty obvious to me.
SHARE if you want Congress to protect conservative free speech.
Source: Breitbart