After Gas Prices Surge 7 Days Straight – Biden Panics Near Midterms, Orders Gas Stations to Drop their Prices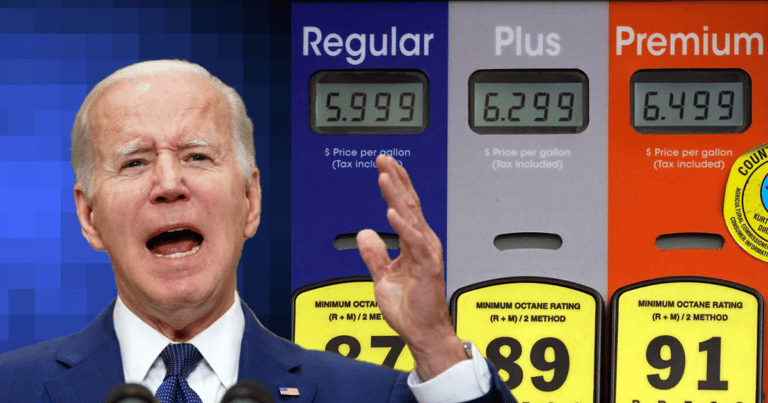 What's Happening:
High gas prices were haunting Joe Biden for over a year. But they started to fall mid-Summer, mostly because Americans stopped going places.
Biden tried to use that sad reality as a chance to brag (even though he did nothing to help the problem).
But, guess what? Gas prices are soaring once again.
From The Epoch Times:
The price for a gallon of gasoline in the United States started to rise again in the past week, after a 99 day decline during the peak summer driving season.

The average price hit $3.725 gallon on Sept. 26, up from $3.714 the previous day, according to data from the American Automobile Association.
And the old man is getting desperate.
From The Epoch Times:
President Joe Biden on Monday demanded that gas stations, banks, and cell phone services drop their prices to help consumers amid soaring inflation…

Stating that the "price of oil worldwide is down," Biden berated the fact that these lower prices have not been reflected at the pump while oil and gas companies continue to bring in record-high profits.
Oh, Joe. Do you have any idea how our economy works?
The "president" sounded like a cranky old man when he demanded gas stations–who struggle to make a profit even during the good times–lower their gas prices.
This isn't the first time Biden blamed high gas prices on your local Shell station.
Biden doesn't want to acknowledge the fact that he is deliberately strangling America's oil supply.
He shut down leasing federal land for drilling oil and natural gas. He's given out fewer leases than any president since Truman.
Yet he's blaming the gas stations for high prices. All that does is make Biden seem confused, out-of-touch, and crazy.
Kind of reminds me of this: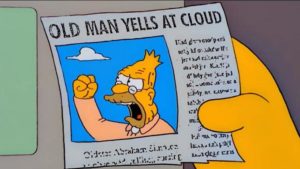 You'd think if Biden was serious about lowering prices, he'd let American oil companies drill. But we are forced to buy our oil from Saudi Arabia, a country that isn't interested in doing us any favors.
But Biden admitted he wants to force us to switch to EVs, so he's keeping the prices high. Let's see if that plan works out come November.
Key Takeaways:
Gas prices have risen over the last seven days, breaking a 99-day streak.
Biden demanded gas stations lower their prices, even though he refuses to release land for drilling.
Gas prices have been rising since Biden took office, due to his energy policies.
Source: The Epoch Times, The Epoch Times