Days After California Cancels Major Company – Florida's First Lady Sprints to the Rescue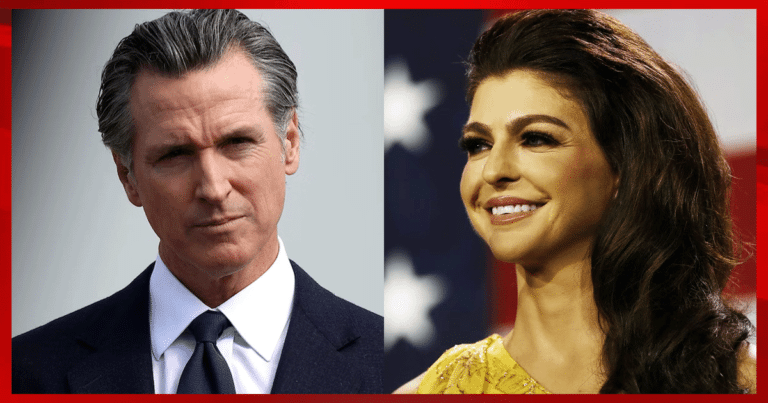 What's Happening:
Is there a group more bitter and vengeful than the Democrats? Liberals from coast to coast are going overboard to "punish" anyone that crosses their path. Case in point, Governor of California Gavin Newsom recently announced the state will no longer do business with retail chain Walgreens because the store is complying with pro-life states and not selling the "abortion pill."
How miserable do you have to be to attack a store… for just obeying the law? How many jobs and livelihoods is Newsom jeopardizing, just to virtual signal to abortion activists? But as this Democrat is trying to destroy an American company, one state first lady is joining forces with them.
From Daily Wire:
"California won't be doing business with @walgreens — or any company that cowers to the extremists and puts women's lives at risk," Newsom tweeted.

But in the Sunshine State, the company will be one of the first private businesses signing up for the provider side of the care portal to meet the needs of vulnerable and struggling Floridians. [Florida First Lady Casey] DeSantis believes that the participation of the private sector will enhance the effectiveness of the program all the more.
Well, would you look at that? Gavin Newsom tried to "cancel" a major retail chain because it is complying with red state laws. But in Florida, the first lady welcomed Walgreens as the first private sector partner in her quest to help Floridians in need.
Casey Desantis launched a program called "Hope Florida" to assist those relying on public benefits. The program has created an online "care portal" that can get these folks in touch with over 1,000 faith-based organizations and non-profits, which could immediately provide aid. The program is providing everything from food and furniture to job training.
Walgreens is one of the first private businesses to become part of this care portal, to assist families in need. When large companies lend aid to projects like this, big things happen. The vast reach Walgreens has cannot be overstated. By joining DeSantis's program, imagine how many people they can help.
Meanwhile, Gavin Newsom is trying to shame the company, because it won't sell dangerous pills that terminate pregnancies. Sounds pretty evil to me. Newsom is attacking a company because it doesn't want to kill babies. The same company is working with other states to help struggling families.
Dang, Newsom. If you wore red horns, you wouldn't look more like the devil!
Key Takeaways:
Newsom "canceled" Walgreens for complying with red-state abortion laws.
In Florida, Walgreens is partnering with Casey DeSantis to help families in need.
The first lady launched a program that provides an online care portal to Florida residents.
Source: Daily Wire