George Soros Charity Just Got Banned – Top World Power Brands Them A Significant 'Security Threat'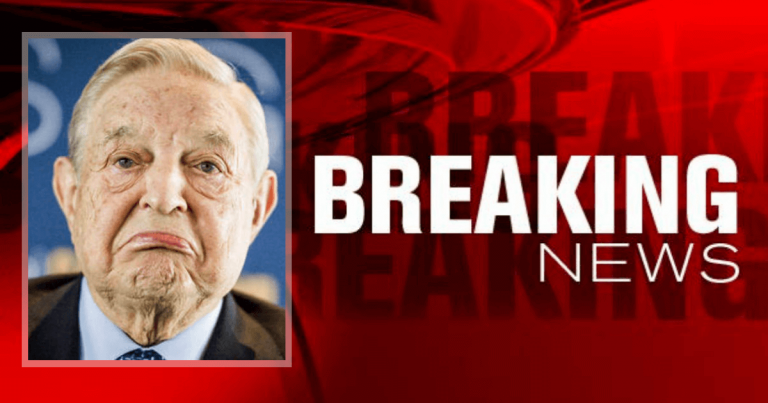 Billionaire Soros is used to winning – but he just lost big!
George Soros is a billionaire from Hungary who gladly throws around millions of dollars to influence governments.
He's a globalist who has his fingers in the U.S. government. Many D.C. swamp dwellers dance to Soros' tune. All in the name of making him—and people like him—rich, at the cost of our freedom.
It's no secret people accuse Soros of spending millions to help left-wing Democrats in the U.S. Now, one of these "charities" is getting kicked out because it has been labeled a security threat.
From CNBC:
In a statement released Monday morning, Russia's General Prosecutor's Office said two branches of Soros' charity network — the Open Society Foundations (OSF) and the Open Society Institute (OSI) — would be placed on a "stop list" of foreign non-governmental organizations whose activities have been deemed "undesirable" by the Russian state.
Looks like Russia's General Prosecutor's Office is refusing to let two of Soros' organizations from operating in the country.
Soros' Open Society Foundations and the Open Society Institute will no longer be welcomed in Russia.
"Open Society," huh? Makes me think of open borders and the death of a nation's sovereignty.
Most globalists favor policy that reduces the say of citizens in favor of a global, one-world society.
Sorry, George, but in the United States, we think differently. We put our people first.
Seems like Russia is getting nervous about Soros' influence in their own country. To ban two charities is pretty serious.
They'd rather lose out on whatever money Soros might throw at them, in order to prevent him from influencing their nation.
So, if sketchy Russia is smart enough to kick Soros to the curb, why haven't we?
Why should the American people let this foreign businessman influence our politics and elections?
Perhaps our government should take a second look at everything Soros is doing in the U.S.
SHARE if you think Soros and his money should be banned from America!
Source: CNBC