Ginsburg Turns On 9th Circuit Court – In 9-0 Decision, Supremes Order 9th To Redo Immigration Case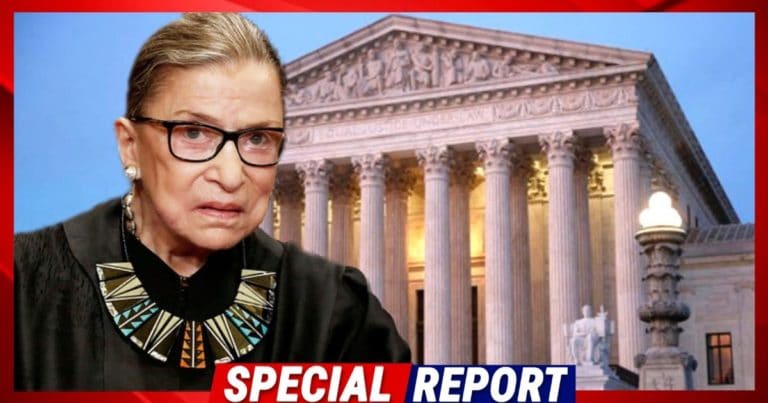 You liberals went too far when Ruth Bader Ginsburg slaps them down!
Before Trump flipped the infamous 9th Circuit Court, it used a case to color way outside the lines. They basically brought in outside groups to help defend their ruling.
The case reached the Supreme Court and even Ginsberg put them in their place.
From Fox News:
Authoring a unanimous Supreme Court opinion, Justice Ruth Bader Ginsburg tore into the Ninth Circuit Court of Appeals for "drastically" straying from judicial norms when hearing a case involving a California immigration consultant.
Wow. Ginsberg herself rebuked the 9th Circuit for "drastically straying from judicial norms."
The case involves a woman who violated federal law related to immigration. She was convicted of a crime but brought the case to the 9th Circuit Court of Appeals.
The court, in an unusual move, brought in various groups to argue the case. Instead of just the lawyers.
If that sounds unusual to you, it is. It seems the court did this to justify ultimately overturning the woman's previous conviction, claiming it violated her First Amendment rights.
The case reached the Supreme Court and they weren't about to buy this story.
The entire court voted against the ruling. Ginsberg herself wrote the court "departed so drastically from the principle of party presentation as to constitute an abuse of discretion."
She said the 9th Circuit "radically transformed" the case. She even said they went "beyond the pale."
Good for her! We often question the motives of liberal judges. Many think Obama-appointed judges try to use their position to push radical progressive agendas.
But even RBG couldn't stomach what the 9th Circuit tried to do. It appears they went out of their way to bend judicial norms, all to push a cause.
If that were allowed to happen, where would it end? Would judges be able to do anything, if they thought they could get away with it?
Thankfully, in this case, the Supreme Court was united in confronting this problem. They sent the case back to the 9th Circuit Court to fix this, like a teacher demanding a student to redo its work.
SHARE to thank the entire Supreme Court for upholding justice.
Source: Fox News