Trump's GOP Fundraising Numbers Are In – Democrats Should be Sweating As His Momentum Builds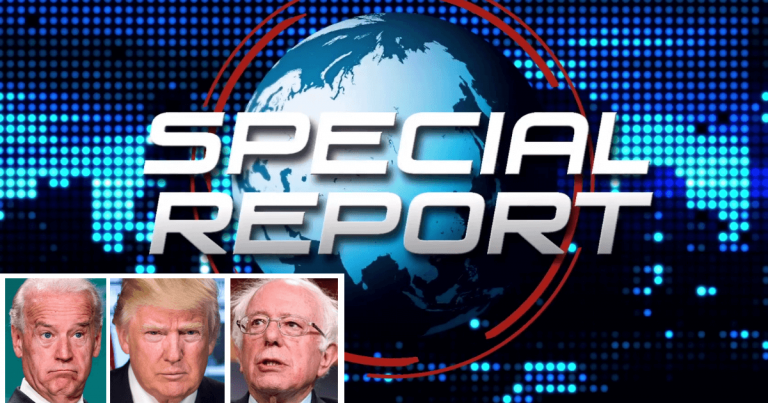 Democrat polls keep saying Trump is losing – but the cold, hard numbers are out!
The media wants you to think Trump had a rough August—but just look at his fundraising numbers.
Donald isn't sitting back on his laurels. As Democrats launch investigations—Trump is busy being the President and making sure he can serve for 4 more years.
That is resulting in some real changes. All through the summer, Trump has confounded the Democrats with his record-breaking funds.
And August was no exception—Democrats should be very worried!
From Fox News:
The Republican National Committee (RNC) is expected to announce this week that it raised a record-setting $23.5 million in August and had $53.8 million cash on hand as of the end of that month — signaling growing GOP momentum heading into the 2020 elections…

DNC fundraising has lagged behind the RNC this year. The Democrats raised just $7.7 million in July while the RNC brought in $20.8 million, according to FEC filings. The DNC, meanwhile, closed out July with a little over $9 million in cash, filings showed.
Woah. The Republican Party brought in a record-breaking $23.5 million in August alone.
That is not only a big number, but it's the highest record in August during an off-cycle year. More than both the RNC or DNC has ever brought in.
That means one thing: Trump has the funds to get the job done.
Americans are enthusiastic about the work the president is doing. Day after day, the left says America wants to replace Trump.
Really? Then why are Americans opening their wallets for him, and not for Democrats?
It's really amazing how they will believe whatever the media and its polls say. They continue to ignore Trump's success and everything Americans are saying.
They refuse to acknowledge that we want Trump saving our economy and securing our border.
What are the Democrats doing for us? Hmm… impeachment investigations? That's right—just wasting time.
Perhaps that's why they are so far behind in fundraising. It really tells you something that they can't bring in close to the same amount of cash.
This is the party of the Hollywood elite! When the celebs won't dish out money, you know you're in trouble!
SHARE if you think Trump can win a 2020 landslide!
Source: Fox News