GOP Senator Makes First Archive Request – Johnson Is Going After Clinton/Obama Emails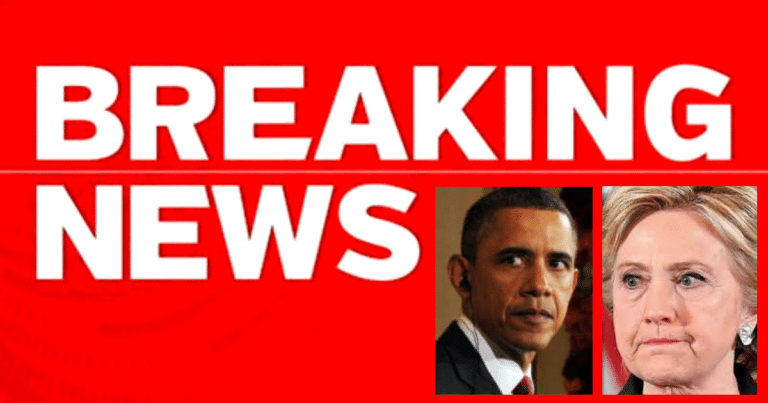 For years we've heard about Clinton's illegal email server – and we've demanded to know just what she was up to.
But there is something new that is developing.
Apparently disgraced former FBI agents Peter Strzok had texted about certain Clinton/Obama emails.
Now THAT would be juicy!
We've heard a lot about the other emails Hillary was sending, but how much do you want to bet we would find something in the Clinton/Obama emails they had back and forth when he was President.
Now, a Republican senator is making the first demand to see them for himself.
From The Hill:
A Senate GOP chairman is requesting the National Archives hand over any emails between former President Obama and former Secretary of State Hillary Clinton…

[Sen. Ron] Johnson, in his letter to Ferriero, pointed to a text message from Peter Strzok, a former FBI official who was fired for anti-Trump texts, that said he had the "POTUS-HRC emails."

"Based on this communication, it appears that multiple emails exist between Secretary Clinton and President Obama."
Sen. Ron Johnson was denied access to certain emails between Clinton and Obama when he asked the DOJ. But now he is approaching the National Archives for these messages.
We know the Clinton and Obama were contacting each other during the election. These must have been important messages because Strzok was talking about them.
You will remember that Strzok was texting his lover about their "insurance plan" to stop Trump from becoming president.
He was fired because of all his dirty deeds. But what was he referring to when he mentioned these emails?
Did it have to do with his scheme to stop Trump? Were Obama and Hillary communicating about Spygate—the DOJ's attempt to undermine Trump's campaign?
Just what was Clinton doing emailing Obama? James Comey claims she was just congratulating Obama on a court ruling. Sure, we believe that. That's why Strzok was talking about it while conspiring against Trump.
Johnson wants those emails. The DOJ initially denied his request, so he's going to another source.
Just what will we find in those messages? And why does it take this senator to look into this matter?
Is Barr's DOJ looking into this? Will this tie into the ongoing criminal investigation into the DOJ's handling of the Russian hacks?
I guess we'll have to wait and find out.
SHARE to spread the word if you think those emails should be released to the public.
Source: The Hill