Rep. Hawley Demands Sweeping Resignations – Top 3 Officials Of Biden's Should Quit, Including Blinken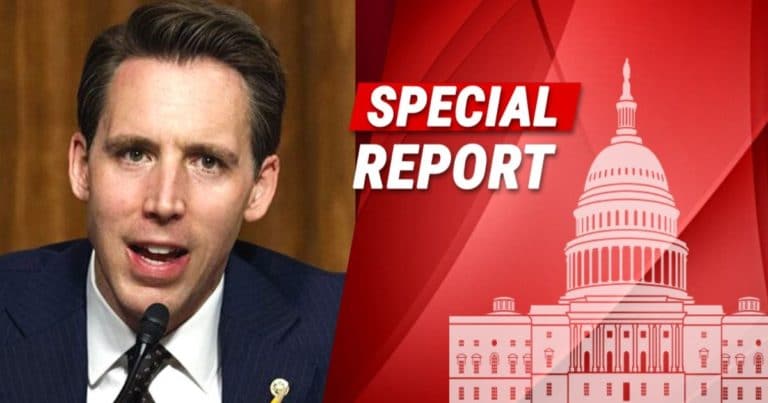 Since the Afghanistan ordeal, Republican leaders have demanded punishments and consequences for those involved. They've even called for President Joe Biden to step down.
But so far, the Biden administration hasn't punished anyone for what many consider to be a botched operation. As a result, the GOP has redoubled their efforts to make certain D.C. leaders pay the price.
For example, Sen. Josh Hawley has demanded the resignations of 3 of Biden's top officials.
Hawley, a staunch Republican, is taking a two-pronged approach:
First, he's forcing a vote on Biden's State Department nominees. Last week, he announced he'd place a "hold" on them, which stopped the nominees from being easily confirmed.
At the time, Hawley said this was due to the "disastrous" withdrawal of U.S. forces from Afghanistan, and warned that failure to accept responsibility is "dangerous."
There's gotta be accountability for what has happened in Afghanistan. It was a total debacle.

It is Joe Biden's fault. He planned it. He executed it. It was a disaster.
The Senator went a step further, calling Biden's behavior a "disgrace."
He cited the hundreds of American civilians left behind in Afghanistan, the deaths of 13 American soldiers, and the loss of military equipment to the Taliban.
But beyond the voting on Biden nominees, Sen. Hawley also demands major resignations. Via Fox News:
[Defense Secretary] Lloyd Austin ought to resign. [Secretary of State] Tony Blinken ought to resign.

Jake Sullivan, the national security adviser, he ought to resign, at a minimum.

And so far, to my knowledge, Biden has fired nobody. He has not even admitted he has done anything wrong.
Hawley said Biden "doesn't want to admit that there was any failure at all." He even said POTUS is "out of touch with reality," though that isn't the first time we've heard that accusation about Biden.
After the Taliban took control of Afghanistan, American forces withdrew — and the entire process has received nationwide criticism.
That's why so many Republican leaders are demanding punishments on Capitol Hill.
They believe many high-ranking officials in Washington failed the country. And worse, the Biden administration refuses to acknowledge any mistakes, so there have been no consequences.
This shouldn't be allowed to stand, according to Sen. Hawley.
He finished by saying that if Chuck Schumer tries to "jam through Biden nominees," he's going to force the Senate to vote. And then on the Senate floor, Hawley will talk about the Afghanistan failures.
The GOP believes this is about accountability and responsibility.
And at this point, they say they're seeing neither from the President and his team. Right now, millions of Americans are likely to agree with Hawley's viewpoint, too.
Key Takeaways:
Sen. Josh Hawley is forcing a vote on Biden's State Department nominees.
He also demands the resignation of 3 top officials: Defense Secretary Lloyd Austin, Secretary of State Anthony Blinken, and national security adviser Jake Sullivan.
Republican leaders continue to seek punishments for the Afghanistan fiasco.
Source: Fox News