After Police Officer Shot 12 TIMES, Trump Delivers Jaw-Dropping Honor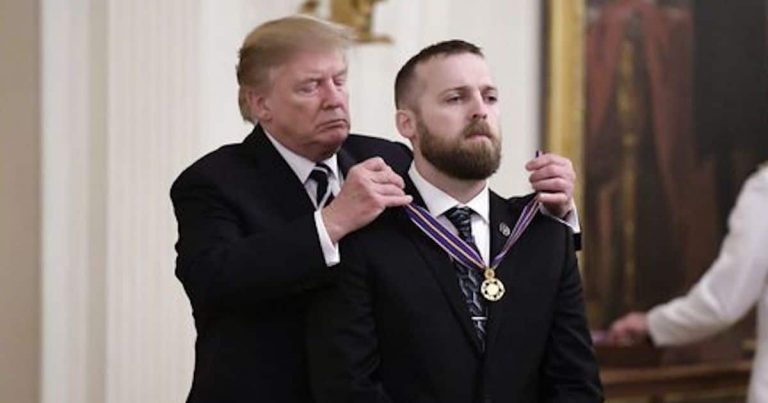 What this man endured is BEYOND belief…
When Senior Trooper Nicholas Cederberg left his family on Christmas night to respond to a shooting, he didn't know what to expect.
That's part of the fear of being a police officer: you never know what to expect.
And when the call involves a shooting, you know you could be in for a rough night.
But Cederberg could never have predicted just how rough…
As it turns out, the shooting was an absolute nightmare, and this brave officer ending up getting shot 12 times!
Miraculously, he managed to survive those 12 bullets and just recently, he received the honor of a lifetime from President Donald Trump.
From Breitbart:
"President Donald Trump awarded the Public Safety Officer Medal of Valor to a dozen men at the White House on Wednesday…

…one man who was shot twelve times in the line of duty."
Trump specifically noted Cederberg's amazing story:
"That Christmas night, Nic took twelve bullets," Trump said.

After a very tough recovery, Nic survived. And, Trooper Cederberg, we are very honored to have you with us in the White House.

Thank you very much. Great job. He looks awfully good. Twelve bullets."
The Medal of Valor is indeed an extremely high honor.
If you're unfamiliar, it's awarded to police officers and firefighters "who go above and beyond the call of duty" to protect civilians in the community.
For instance, Trump gave the Medal to 8 police officers from the Irwindale and Azusa police departments in California for stopping a mass shooting at a polling center on Election Day 2016.
Then there's Officer Alan Horujiko from the Ohio State University force, who didn't back down during an ISIS-inspired attack on helpless students in 2016.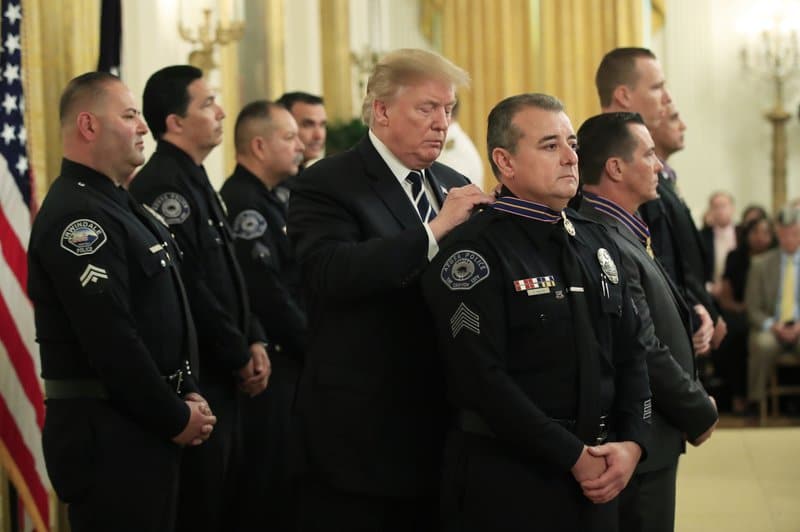 These are heroes we don't hear enough about in the mainstream media.
These are people who are willing to give their lives, every day, to protect the citizens of this country.
And our Commander-in-Chief knows just how impressive – and important – this is. As he concluded during the ceremony:
"Your lives of patriotism, your devotion to duty, and your deeds of valor lift up our entire nation.

Today and every day, we thank God that you were there when our communities needed you the most."
THIS is why we respect Trump: because he respects and honors those who deserve it, and who never back down in the face of danger and tyranny.
Our thanks also goes out to Officer Cederberg and the other 11 recipients of this prestigious award.
Without you, we wouldn't be safe in our beds at night!
SHARE this incredible story and always remember, BLUE LIVES MATTER!
Source: Breitbart