After High-Profile Arrest, Chuck Schumer's In Trouble For Accepting Thousands In Donations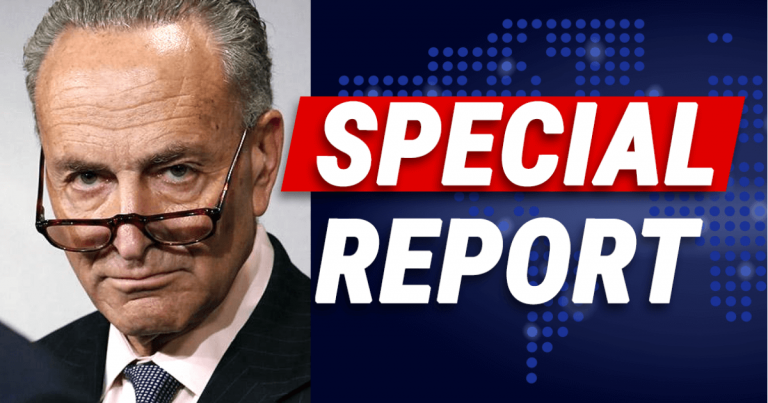 Oh Chuck, how are you getting out of this one?
Well, look at that! Seems like Chuck Schumer might be in a mess of trouble.
The senator wagged his finger at Donald Trump and his staff after Jeffrey Epstein was arrested.
He accused Labor Secretary Acosta of giving Epstein a lenient sentence in the past.
But it turns out he may be the biggest pot calling the kettle black.
From NY Post:
Sen. Chuck Schumer — who called on Labor Secretary Alexander Acosta to resign and said President Trump should "answer" for his friendship with Jeffrey Epstein — accepted thousands of dollars in donations from [Epstein] throughout the 1990s, The Post has learned.
Uh-oh! Chuck Schumer was going after Trump, but it looks like he took quite a pretty penny from Ol' Epstein in the 90s.
Schumer received seven $1000 donations from Epstein when he was a congressman and state senator.
Epstein had deep pockets, so he gave cash to all sorts of politicians. He was buddies with quite a few of them.
Schumer wants you to focus on possible connections between the recently arrested man and Trump.
But it looks like there's proof Chuck took money from this man so he could win elections.
Did that little nugget slip his memory? What was his relationship with Epstein?
That's quite a bit of money to throwing around to someone you don't know, right?
Maybe it was a coincidence. Maybe not. But the fact is, Schumer is trying to implicate something between Trump's staff and Epstein, hoping we won't know about his relationship with the man.
Perhaps Schumer should be explaining himself.
SHARE if you think Chuck Schumer should be investigated!
Source: NY Post