New Evidence Could Sink Hillary's 2020 Run – Mueller Witness Accused Of Funneling Millions To Her Campaign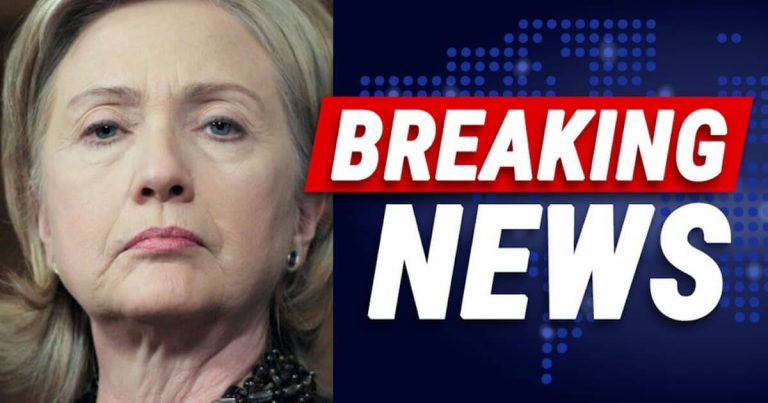 Yes, Hillary's thinking about running – but she has to explain this first!
We all remember how Hillary Clinton lost in an electoral landslide to Donald Trump in 2016.
That was the second time she lost the presidential race. The first was to Obama.
It should be obvious to her by now, that Americans aren't interested in her becoming president.
But rumors swirl that she might make a late entry into the 2020 race. Even the woman herself hasn't ruled it out, saying she's going to have to decide soon.
The bad news for her, though, is that her 2020 aspirations might be over before they even begin.
From Daily Caller:
George Nader, a key witness in the special counsel's investigation who has been indicted… helped funnel millions of dollars in illegal campaign contributions to Hillary Clinton's campaign and pro-Clinton political action committees, prosecutors in Washington, D.C. allege in an indictment unsealed this week.

According to the indictment, Nader referred to Clinton as the "Big Lady" in text messages with a foreign government official. He also bragged to his foreign contact about meeting with both Hillary and Bill Clinton during the campaign.
Wow. A man by the name of George Nader, who has just been indicted, is being accused of funneling money into Clinton's campaign and pro-Clinton PACs.
Nader bragged about how he met with both Hillary and Bill during the 2016 election.
According to the indictment he funneled $3.5 million in illegal contributions through a credit card payment firm in California.
Seven other associates have been indicted on 53 charges. Ouch.
It seems Nader and his allies sought to gain access and influence with the woman they thought would become president.
This weasel sent millions in illegal funds into Clinton's accounts. Hmm… I wonder if she knew where this money was coming from.
Even a bigshot like Clinton would know where $3.5 million came from right? If you were running for president, wouldn't you know where all your cash was coming from?
It's not like you'd ignore it when a huge check popped up in the mail.
This Nader tried to jump ships after the election, trying to worm his way into Trump's circle. Didn't work out that way—and now he's in serious hot water.
But I still want to know what Clinton knew. Was she in cahoots with this man? Did she know this man was breaking the law as he sent this money her way?
And why is it always other people getting screwed over Hillary? Why isn't she ever held accountable for this stuff?
If this man sent this much money to Trump's campaign—the left would be impeaching him over that, right?
So why isn't Hillary being looked into?
SHARE if you want Hillary investigated over this!
Source: Daily Caller