Hillary Really Sticks It To Bernie – "Nobody Likes Him, And Nobody Wants To Work With Him"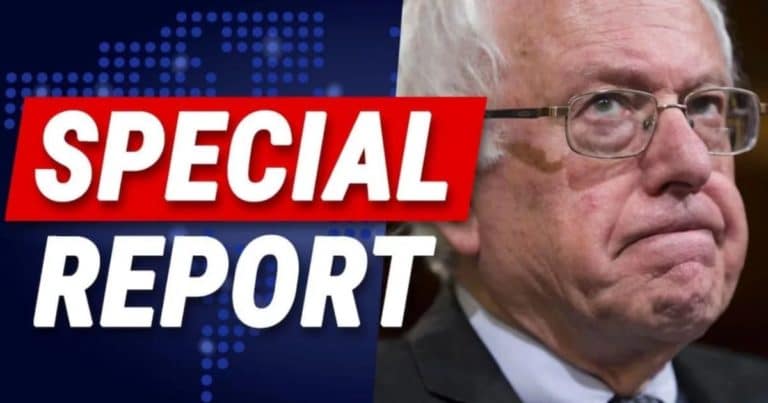 Bernie Sanders hopes to land the Democrat nomination for President.
But if that happens, former DNC presidential candidate Hillary Clinton probably won't be his biggest fan.
In a recent candid interview with The Hollywood Reporter, Clinton sticks it to Bernie … big time.
Perhaps most damning of all is Clinton's focus on Sanders being very unpopular in Washington.
As a "career politician," it seems Bernie didn't gain a lot of friends…
In fact, Hillary claims he had just ONE Senator who supported him!
She really lets him have it here–
He was in Congress for years. He had one senator support him.

Nobody likes him, nobody wants to work with him, he got nothing done. He was a career politician.

It's all just baloney and I feel so bad that people got sucked into it.
Bold words!
Clinton has also accused Sanders of blatant sexism in his campaign.
This speaks to the recent flap between Sanders and Democrat candidate Elizabeth Warren:
A few weeks ago, Warren said Bernie didn't believe a woman could ever become President.
And obviously, this didn't sit well with Clinton.
She also added:
It's his online Bernie Bros and their relentless attacks on lots of his competitors, particularly the women.

And I really hope people are paying attention to that because it should be worrisome that he has permitted this culture — not only permitted, [he] seems to really be very much supporting it.
Ironically, despite her remarks, Hillary didn't flat-out refuse to endorse Bernie.
She said she hasn't made her decision yet regarding the Democrat 2020 hopeful … but based on these comments, it likely won't be Sanders.
Don't forget — historically, there has been bad blood between Sanders and Clinton. So this isn't too surprising.
The question now is, who WILL Hillary endorse for 2020? And will that person have any shot of beating Donald Trump?
I say no. What do you say, fellow patriots?
SHARE if you actually agree with Hillary Clinton for once!
Source: Fox News, Hollywood Reporter