Hillary's Democrats Hammered By Fresh Evidence – Their Closet Of Skeletons Swings Wide Open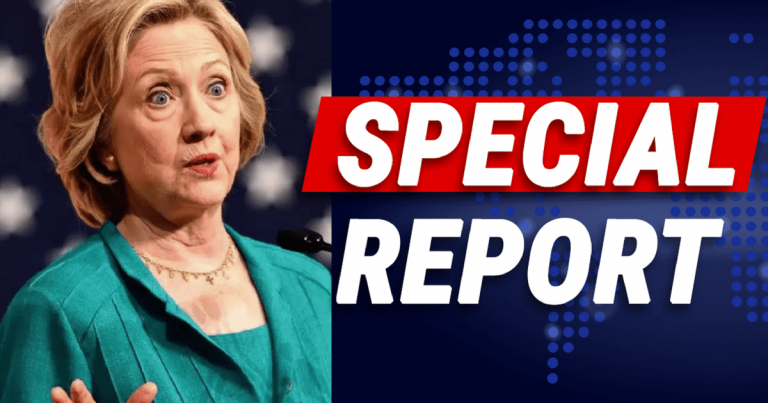 It was just a matter of time – now it's all out there.
Democrats spent millions of dollars trying to convince America of the nonsense that Trump worked with foreign powers to steal the 2016 Election.
But now the shoe is on the Democrat foot.
Since the Mueller report came out, we've learned all sorts of things that the Democrats were up to. Including how they spied on the Trump campaign.
Now another penny drops as Hillary's Democrats are exposed by new evidence—their closet is FINALLY swing ing wide open.
From The Hill:
In its most detailed account yet, the Ukrainian Embassy in Washington says a Democratic National Committee (DNC) insider during the 2016 election solicited dirt on Donald Trump's campaign chairman and even tried to enlist the country's president to help.
Oh Dems—there's no getting out of this one!
Looks like the DNC is in deep trouble, now that we know they worked with Ukraine to find dirt on Trump.
A Ukrainian diplomat is confirming that during the 2016 Election, Hillary's DNC tried to get dirt on Paul Manafort in order to sway the results of the election.
While Obama's DOJ was spying on Trump and Hillary paid a firm to create a fake dossier, their DNC was colluding with Ukraine to tank Trump's campaign.
Um… WHERE ARE THE INVESTIGATIONS?
This is real collusion, right in front of us. Manafort was taken down over tax charges, something completely unrelated to Mueller's actual probe.
Where did they get that dirt? Democrats went after him thanks to information they got from a foreign power.
All this is shaping up to be one of the biggest scandals in U.S. history. The Democrats were doing all kinds of corrupt things just to prevent Trump from winning.
These are serious offenses that must be investigated. The DNC must pay for how they tried to steal our democracy.
SHARE to demand for Trump to make the Democrats pay for their crimes!
Source: The Hill