Hours After Hillary Hints At 2020 Run – State Department Opens Investigation On 130 Of Her Former Officials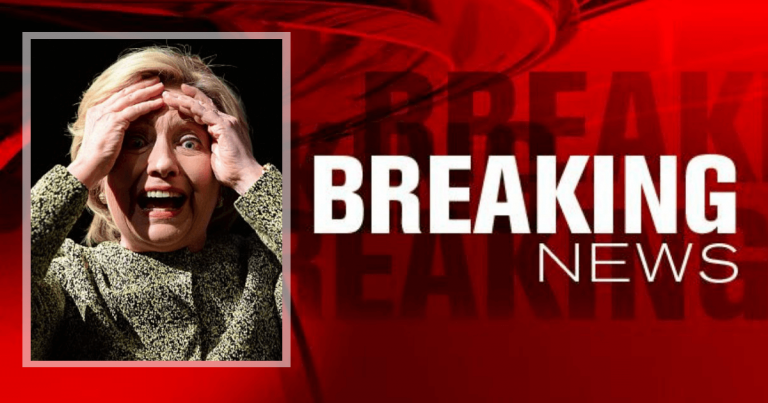 Hillary thought she was ready for 2020 – but here comes Trump again!
That's right, your worst fears have been made real. Because Hillary Clinton is back in the limelight.
This time around, she is being dragged back into the spotlight ever since the Democrats landed in hot water over this impeachment fiasco.
They've made a mess of the 2020 Election with their sad primaries. Biden's in deep trouble and the rest don't really stand a chance against Trump.
So maybe, just maybe, a two-time failed presidential candidate can help them! Some think Hillary wants a do-over with Trump and that she'll be the nominee.
From Zero Hedge:
Based on bookies' bets and a few recent actions, speculation is once again starting to grow that Hillary Clinton may be about to enter the Democratic Party presidential nominee race…
Well, the bookies can make bets all they want. But she's going to have to deal with a big problem first.
Just as rumors arise that Hillary might enter the fray, the State Department has some bad news for her.
From Washington Examiner:
The Trump administration's State Department is intensifying its investigation into the email records of dozens of former department officials and aides to former Secretary of State Hillary Clinton.

As many as 130 officials have been recently contacted by investigators from the State Department…

those targeted were contacted by the department about emails they sent years ago that have been retroactively classified and could now count as possible security violations.
Uh-oh! The State Department is looking into emails from many of Hillary Clinton's old staff and aides.
We all know about Hillary's history with emails. She was nearly indicted for using a private email server to conduct State Department business.
Many speculated the 33,000 emails she and her staff destroyed contained evidence about her "Pay for play" deals with foreign powers.
Hillary clearly thought all that would go away. She even posed with her emails recently in Europe, in what looked like mocking the American people!
Well, she clearly got Trump's State Department's attention, because now they're shaking the trees to find out what her former staff knew.
Could this lead back to Clinton herself? Yes, yes it can. These were her people, doing her bidding.
If investigators find anything suspicious, it could blow back on the former Secretary of State.
SHARE if you support a new Hillary investigation, not Hillary 2020!
Source: Zero Hedge, Washington Examiner