After Hillary Insults MAGA Supporters, Trump Finds Two-Faced Clinton Video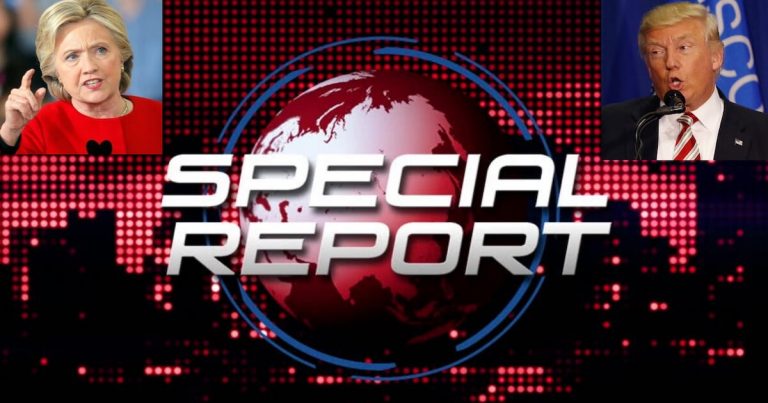 Donald dug it up – how do you explain this, Hillary?
If you hadn't noticed, Hillary Clinton is back to her old ways.
Once again, she's going after President Donald Trump as if she really IS running again in 2020.
Instead of running on the issues, she insulted Trump and his supporters. She was the first one to call "Make America Great Again" racism.
And she's taking that to the next level. She dropped an inflammatory Tweet and ticked off anyone with common sense: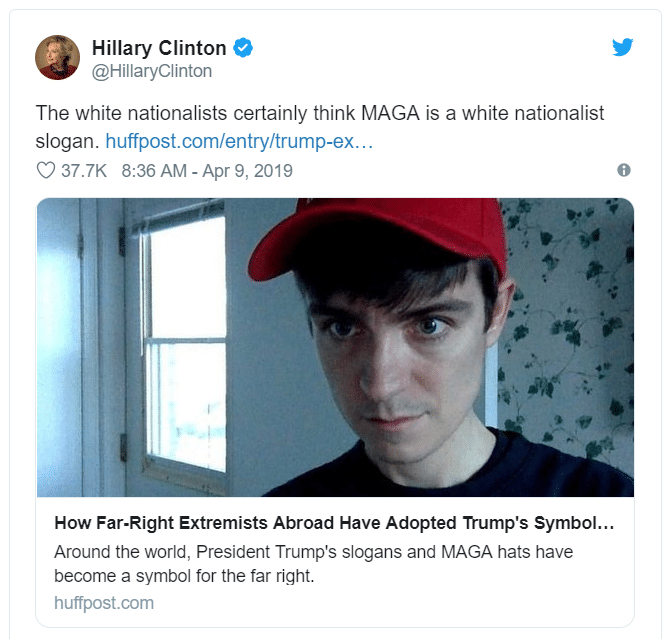 Really, Hillary? REALLY?
How is "MAGA" racist or inherently white in color?
It's a totally positive statement with no race association whatsoever!
Unsurprisingly, Democratic Rep. Ilhan Omar retweeted this post, not long after claiming Stephen Miller – one of Trump's top policy advisers – was a white nationalist.
That's too far, and they should be called out for it, don't you think?
Besides, Trump isn't the first President to say those words…
And Donald's re-election campaign was quick to point that out in their response to Hillary's insult:
Hey @HillaryClinton, maybe you should talk to Bill? pic.twitter.com/TlknOMBAcJ

— Official Trump War Room (@TrumpWarRoom) April 9, 2019
In case you can't see the video, it's clip after clip of Bill Clinton saying "Make America great again." Priceless!
Of course, Presidents and leaders have been using the words "make America great again" countless times.
But because Trump uses them, suddenly it's terrible.
This endless fear-mongering is the Democrat playbook these days, and I'm tired of it.
Accusing innocent men like Trump is a form of attack and oppression.
And we shouldn't have to stand for it, should we?
SHARE if you agree MAGA is an amazing, patriotic slogan!
Source: Western Journal