Hollywood Star Ditches Democrats and Biden – Then She Reveals Her New Pick For 2024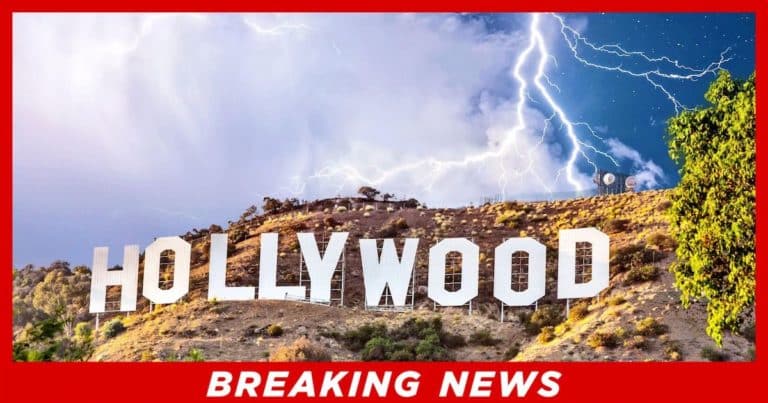 What's Happening:
There is an amazing transformation when the light of reason pops into the head of a liberal, "clueless" personality.
The left always seems to be walking around in a state of confusion, not knowing what is really happening with life and the world. Kind of like the big guy in the Oval Office. Sometimes it takes a blast from the past to make that reality light bulb shine.
President Biden is facing a strong opponent leading the charge against his regime. And one celebrity personality is calling for more people to jump ship and sway more Democrat voters to ditch forgetful Joe.
From Breitbart:
Alicia Silverstone took to social media on Tuesday to endorse Democrat Robert F. Kennedy Jr. for President of the United States in the upcoming 2024 election, saying he "provides hope" for people to "trust our government."

"Last year, I cancelled my Democratic Party registration and registered as an Independent voter. Like many others, I am deeply disappointed with political leadership at every turn," Silverstone wrote in an Instagram caption.

"The division, the lies, the profiteering at the expense of the people and public health. But [Robert F. Kennedy Jr.] gives me hope," the actress continued. "This man gets me excited about the potential for truth and justice. He provides hope for young and old to trust our government once again. RFK Jr. is a person we can be inspired and be proud to call President."
What a stellar endorsement of Kennedy and a devastating slam of Biden.
If this Clueless actress can suddenly realize that Biden is a dismal failure, how many more liberal supporters will walk away from Biden?
Biden's anti-American, unconstitutional policies have pushed so far beyond the left that rational liberals can't bear to support him anymore. Moderate voters certainly can't stand him and want a fresh face for the nation.
His campaign is losing steam like an untied balloon in a windstorm. Wait, don't give Joe a balloon, he might choke on it thinking it's bubble gum.
Silverstone extended her criticism with sharp insight into why voters on both sides of the aisle don't want four more years of Biden's political mess.
Silverstone referred to Kennedy Jr. as "someone who can unify" the nation, as well as a "walking history book," who has "no tolerance for corruption or bullying."
'Ole Joe won't be able to makes sense of those comments because he can't remember what he had for lunch much less any historical facts. In contrast to Kennedy, Joe has trouble walking up stairs or across a flat stage.
Biden has dangerously divided the country, angrily targets anyone who challenges him, and has more skeletons falling out of his closet of corruption than his allies know how to handle.
Voters this presidential election cycle need to turn on the lights to expose Biden's dark corruption. This is one time when an actress showed people how to get a clue at the ballot box.
Key Takeaways:
Hollywood celebrity actress slams Biden as a corrupt bully.
POTUS faces "walking history book" opponent at the ballot box.
Blast-from-the-past political name gains steam against Biden.
Source: Breitbart